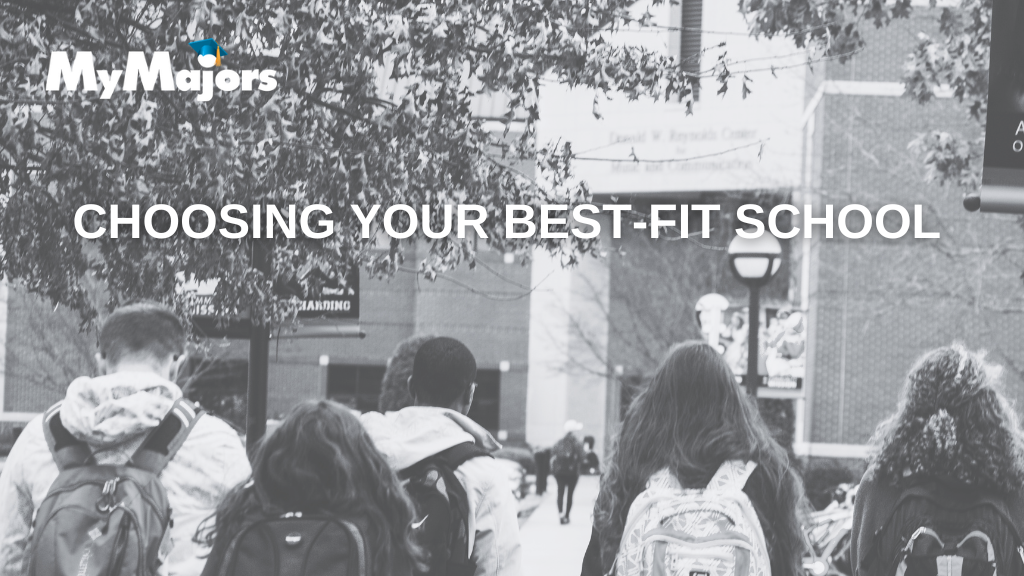 MyMajors is here to help you find your best-fit major, school & career. 
Once you've narrowed in on your major (mymajors.com quiz), you'll have a short list of schools to pick from. We're offering up 5 tips to help you choose your best-fit school.
Determine your priorities: Before choosing a college, identify what matters most to you. Is it the location, the academic programs, the size of the student body or the extracurricular activities? Knowing what you want can help you narrow down your options.
Research the college's reputation and rankings: Look at the college's rankings, reputation and reviews. Consider factors such as graduation rate, student-to-faculty ratio and job placement after graduation.
Visit the campus: Make an effort to visit the campus in person, either virtually or in person. This can help you get a better sense of the campus culture, the surrounding community and the overall atmosphere.
Consider the cost and financial aid: Look at the cost of attending the college and the financial aid options available. Consider how much you can afford to pay and how much debt you are willing to take on.
Trust your gut: Ultimately, the decision to attend a college should feel right to you. Consider how you feel about the college, its culture, and its values. Listen to your instincts and choose a college that feels like the best fit for you.