Phew – what a crazy semester! Amazing, exhausting, jarring, humiliating, debilitating, exhilarating. We closed our production of The Seagull late this month, and since then, my life has been centered around one gloriously beautiful thing… my move to London.
YES, LADIES AND GENTLEMEN IT HATH HAPPENED. I AM MOVING TO LONDON TO ATTEND THE ROYAL ACADEMY OF DRAMATIC ART. YES. THIS IS REAL LIFE.
I wish I could begin to describe – with eloquence – how I am feeling. But, I just can't. I really do not have the ability at this point, so I will just illustrate my inner joy with this simple statement: aksfoafkmlamfslaskfnfelanflansf. That is how I am feeling.
Not only have I just come down from the most artistically fulfilling production I have ever worked on – and with a new obsession with Chekhov – but now I am diving into the details of my move… to London… to attend RADA… like, what.
Through Case Western Reserve University, I will be attending the Royal Academy as an inaugural member of a one semester program. I will be taking classes with their faculty, working with their facility, counted as their family. It's an honor I am humbled to have been awarded. In terms of it's applicability to you – the collegiate reading this – I have a few things to say. Let me introduce them via outline.
1) Take chances.
2) Screw doubt.
3) Scholarships, scholarships, scholarships.
When I discovered this program (thanks to CSUN Theatre's department chair, the illustrious Garry Lennon), I felt about 5,353 things. I was thrilled, beyond belief, and cried like a small child. Snot, red lobster face, the works. It was ugly. I called my mum (look how British I am) and told her through half-choked sobs. We cried together. It was cute. I hung up.
But, I thought, "There is no way this can happen for me."
Don't ask why. Maybe I was afraid of being dissapointed. Maybe I was terrified of actually being selected. Like I said, 5,353 things.
But I went for it. I took that chance. I submitted my audition, my resume, my recommendations from professors, everything.
And I was selected.
So, there you go. Screw doubt. Even when I was chosen, I thought, "There is no way I can pay for this. I can feel it slipping from my fingers…" It was a horrible feeling, to watch something you wanted to badly slowing evade you. But then, a miracle happened.
My grandmas.    
Cue the beautiful instrumentals. My grandmas saved my life. They both made huge sacrifices to pay for my pricey tuition. I am so humbled and honored and overwhelmed by that blessing.
But I am still working for scholarships, financial aid, any kind of assistance. In fact, I am putting on a benefit in December, where I will be performing a "One Woman Show" or sorts, to help finance the expenses. In fact, if you know of any kind of scholarship opportunities for a kid like me, a kid with big dreams and small resources, please leave a comment below! It is much appreciated.
I move the first week of January to my flat in Notting Hill. Like, the Notting Hill. You know I have watched that movie like, 234 times since finding this out, right? I will be staying at the Nido Notting Hill apartment complex, with a fantastic flatmate. I will, of course, be blogging the whole time. I intend to set up my own personal blog, so my family and friends can follow me. As soon as that is set up, I will post it on MyMajors, if anyone wishes to see my photos, vlogs, or just general musings on what I learn at… RADA. WHOOOOOOOOO!
But for now – enjoy some photos from California State University, Northridge's production of The Seagull!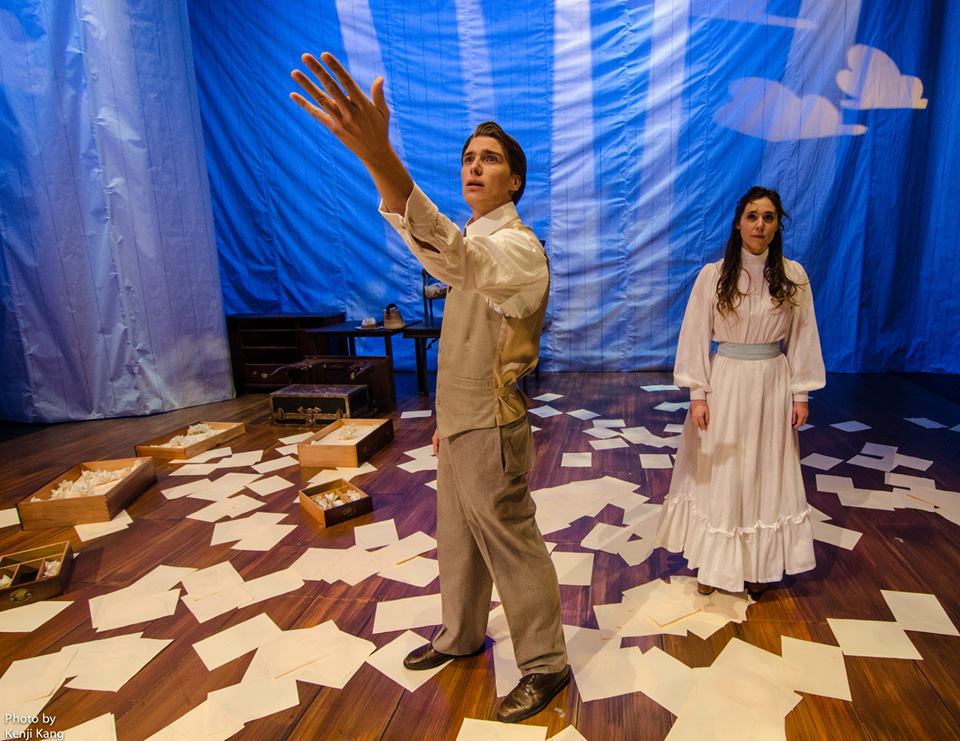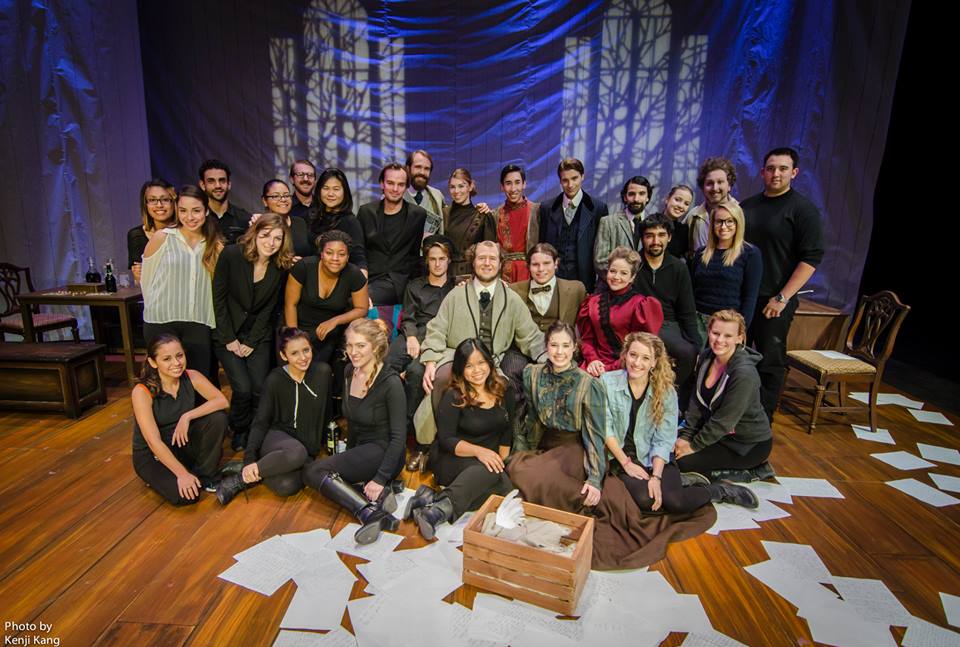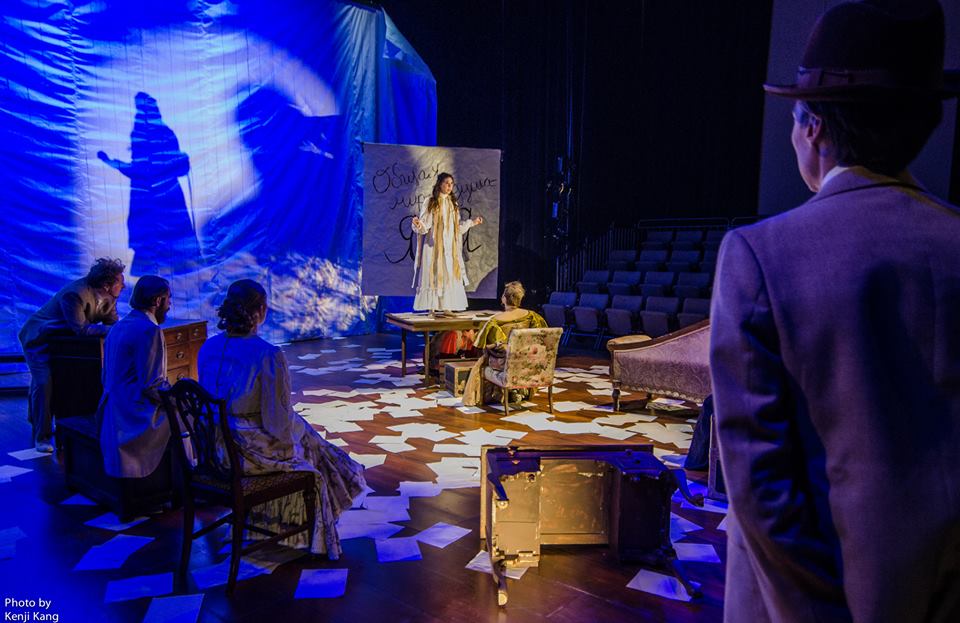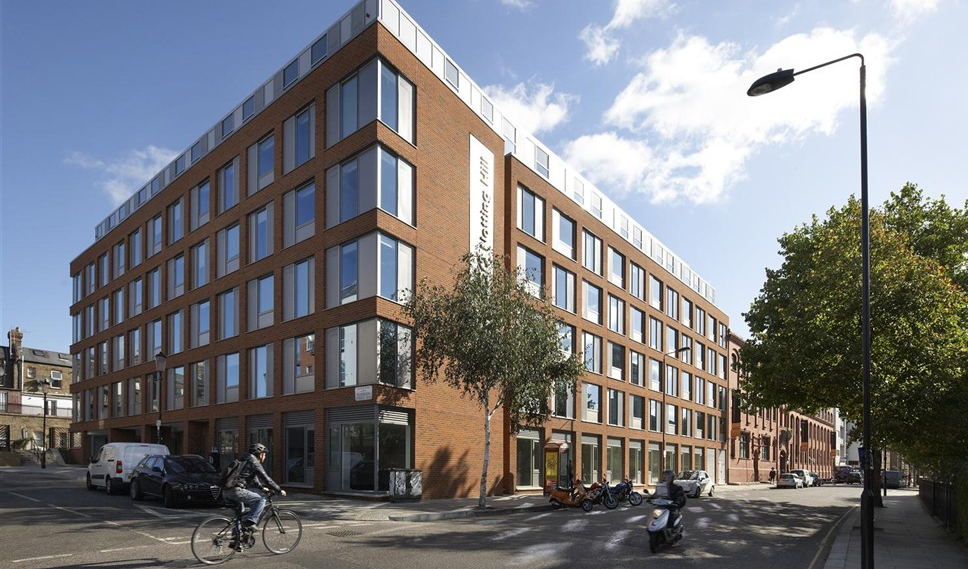 XOXO
Grace