[blockquote]Legal Assistant/Paralegal: A program that prepares individuals to perform research, drafting, investigatory, record-keeping and related administrative functions under the supervision of an attorney or court. Includes instruction in legal research, drafting legal documents, appraising, pleading, courthouse procedures, and legal specializations.[/blockquote]
In the film Erin Brockovich, Julia Roberts worked as a legal clerk who became an environmental warrior against Pacific Gas and Electric Company in 1993. Because she became paralegal, she found her calling to help attorneys with other anti-pollution lawsuits.
A legal assistant or paralegal is employed or retained by a lawyer, law office, corporation, governmental agency or other entity and who performs specifically delegated substantive legal work for which a lawyer is responsible. A paralegal can't give legal advice or represent a client in court, but they can specialize in certain types of law such as criminal, corporate, immigration or family. So like an attorney, paralegals can concentrate on a subject that interests them. Not only do paralegals work in law firms, they can also be hired by government agencies and legal departments within corporations.
According to the Bureau of Labor Statistics, employment of paralegals and legal assistants is projected to grow 17 percent from 2012 to 2022, faster than the average for all occupations. This occupation attracts many applicants, and competition for jobs will be strong. Experienced, formally trained paralegals with strong computer and database management skills should have the best job prospects. The median annual wage for paralegals and legal assistants was $46,990 in May 2012.
At Pioneer Pacific College, with campuses in Springfield and Wilsonville, Ore., paralegal students graduate with an associate's of applied science degree. The college is one of only two schools in the state of Oregon that offers a paralegal program approved by the American Bar Association. Vanesa Pancic-Meier serves as the paralegal and criminal justice program director. "The standards sent by the American Bar Association are stringent and being thusly accredited, we have a program that I am quite proud of, especially being offered at a private college."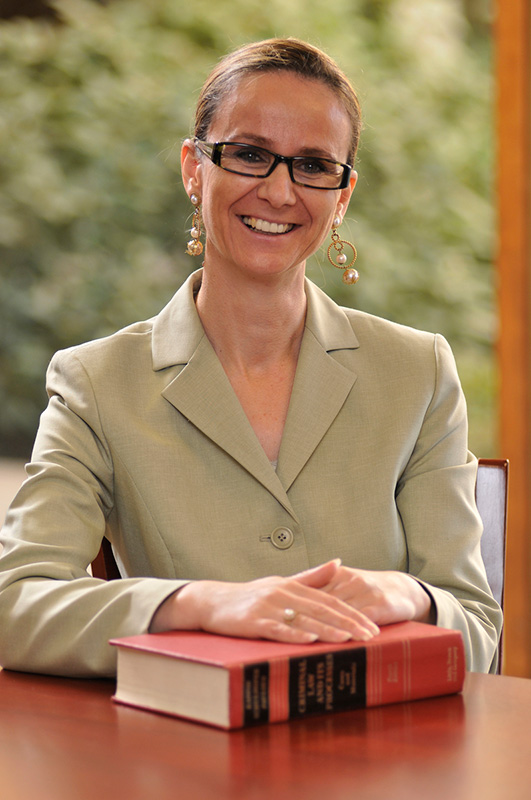 [blockquote source="Vanesa Pancic-Meier, Director of Paralegal and Criminal Justice program at Pioneer Pacific College"]As a lawyer myself, I know that I wouldn't be as organized without my legal staff. I rely on them. However, before students are considered this valuable, they have to be willing to jump in, take criticism and ask lots of questions.[/blockquote]
Some class subjects include Civil Procedure and Documentation, Constitutional Law, Legal Research and Writing, and Torts. Students take in-class scenarios and a 180-hour externship. Pancic-Meier says the externship is a mandatory part of degree and instrumental in the success of her students. At Pioneer Pacific College, students learn how handle all duties required to work in a professional setting. Paralegals are detail-oriented, can follow direction, work well in teams and enjoy a fast-paced work environment. Paralegals may not provide legal services directly to the public, except as permitted by law.
Pancic-Meier has been a full-time faculty member for 13 years and two years as program director. Pancic-Meier says students who succeed in the paralegal studies program are "really passionate about the law." "They are also very organized," she explains. "We don't have to sell the program to the students who enter. They come to us because they have done their research on the schools that offer paralegal programs. I am amazed that prospective students do as much research and analysis on the college and the program before they even enter our doors. They are detail-oriented from the very start."
The other effective traits include the ability to write and manage time well. "I don't have students who receive poor grades. I have students who have strong traits because I instill in them the knowledge that they will be assisting lawyers. As a lawyer myself, I know that I wouldn't be as organized without my legal staff. I rely on them. However, before students are considered this valuable, they have to be willing to jump in, take criticism and ask lots of questions."
Pancic-Meier noted that from June 30, 2013 to July 1, 2014, 81 percent of the students in the paralegal program found placement in a job. "We had 50 students who found employment with many working for private attorneys. Paralegals provide invaluable support for these attorneys."
She is proud of the paralegal curriculum. "I am proud of my program and I can see what a difference we make. We are producing quality students who become worthy employees. We can give people a career. Many of the students volunteer after the first term to start the experience in a law office."
Pioneer Pacific College enrolls every 10 weeks in the paralegal program. "Students can take the program in the day or the evening. We have such a great retention rate and we try to be flexible for students. It is a win-win situation that we keep and maintain the students and their interest in the law."
Tahnee Goldfuss graduated with her associate's degree in December and is now a paralegal at Brown Tarlow Bridges and Palmer Law Firm in Newberg, Ore. "I think the law is interesting," she says. "I had friends who attended medical programs at Pioneer Pacific and they were happy. With their encouragement, I looked into paralegal programs and found Pioneer Pacific."
Goldfuss says her favorite subject in high school, English, paid off in her college studies. "It is critical to have strong English and grammar skills. You also need to have compassion when you work with people. I am in family law and that is critical. Most of the time, it helps to be a people person." She exclaimed that her career is "extremely rewarding." "I am talking with clients daily and you really see changes. I watch people often become stronger and happier. It is so rewarding. There is such satisfaction when you get to close a case."
As a paralegal, Goldfuss is responsible for drafting motions, revisions, dictations and transcriptions, discovery binders, updating and organizing client files, legal research, legal writing and some legal secretary duties. "I liked the many law classes including business, family and criminal law. The contract lessons in business law were most interesting, but family law appealed more." If Goldfuss continues with a bachelor's, she expects a more managerial role. "No matter what, I am dedicated to improving myself, especially now that I am on the job."
[well]
Pioneer Pacific College is uncompromisingly dedicated to helping people improve their lives through high-quality, college-level career education.
To learn more about the Legal Assistant/Paralegal program at Pioneer Pacific College, visit their website. If you are interested in attending Pioneer Pacific College, visit their school page to learn more about their campus and degree options.[/well]