Have you wanted to look into a career in the music industry?
The sexiest man alive, according to People Magazine, Adam Levine, learned a few of his musical moves at Five Towns College before he decided to try to make it full time as the lead singer of Maroon 5. The band's keyboardist Jesse Carmichael also attended Five Towns.
How about a few other famous folks? A 2007 American Idol contestant Jared Cotter works at FUSE Channel and hosts countdown shows. He graduated with a degree in business management. Chrisette Michele is a Grammy Award-winning contemporary R&B and soul singer-songwriter. She graduated with a vocal performance degree. Songwriter Jon Bellion attended Five Towns and co-wrote the Eminem and Rhianna hit, The Monster.
To make it big in the industry, it might be best to look at some music business related programs. Many programs allow students to earn a four-year degree while studying everything from copyright law and performance rights, to marketing and promotion, to recording and engineering.
According to Five Towns College, the Business Management program is designed to provide students with a strong foundation in business that includes the ability to communicate and work collaboratively with others, analyze and solve problems effectively, and prepare students for personal and social responsibilities in the business community or so that they can continue their studies following graduation.
The Music Business Program has been running since the college was started in 1972, says Professor Darlene DiCicco, department chair of the business division. The school has about 900 full and part-time students with the business management ranking as the largest division on the college campus. There are about 300 students on the audio recording track and about 175 in music business.
DiCicco sees the addition of music business degrees as a means to create hands-on concrete skills for many musicians and singers. Many non-performing artists also attend the school. "The goal of all our programs is to get our students employed. It might be in music education, music business, audio recording, technology or more. As a professor and a mother of two students, I want students to also look for that safety plan. It can be a pairing of skills that a performer can use. Some performers can be looking at competitive work environments, but the addition of the business skills, we can help them be even more employable."
Students in music business are required to take two internships. The Career Services office has hundreds of relationships with top companies such as Billboard Magazine, Electric Lady Studios, radio stations, local television stations around New York, Sony, Atlantic, ABC, HBO, BMI, ASCAP, VH1, Roadrunner Records, MTV, BET and Madison Square Garden.
Career Services Director Krysti O'Rourke says the college sends students all over for internships. "We have also been known to create opportunities at smaller organizations that work out well," she says. Internships take place when a student has at least 87 credits earned and a 2.75 grade point average.
Students need to understand the commitment. As an example, she says, interning at Madison Square Garden is a three-day-a-week obligation. "We want them to succeed in their internships and understand the responsibilities of balancing classes and the internships," she says. "However, we want students to come to us after their freshman orientation. We want them to come and meet us. Look at the opportunities and maybe start researching where they might like to intern in the future. We want to make the connection as soon as possible."
DiCicco often contributes to the monthly open houses. "It's OK to be 17 years old and look at the big world with curiosity. However, I do recommend that a student select a major at the end of the first semester and no later than at the end of the second. No one wants to spend extra time and money. I get that idea as a business person and parent." To help students decide, they can be a student for a day. "I will put a student with a music business or audio recording major. They get to sit in on classes, partake in extracurricular activities … they get a real feel for the school." The other plus is that proximity to New York City. "You want to be close to the music and entertainment labels," she says.
The second recently created plus is the stu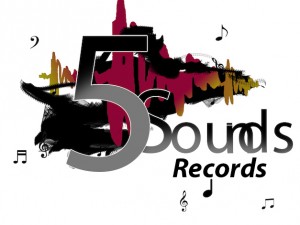 dent-run record label, DiCicco says. "We are recruiting our own students who are talented musicians and singers. They will learn to run a small business. It will be promotions, copywriting, and more. If a student wants to work for a major record label, our little Five Sounds Records will give our students something to share."
Lauren Carr is a senior music business major at Five Towns. Both her sister and she had an interest in the music industry. "We checked out NYU's program, but I realized a large school wasn't for me. I like the camaraderie at Five Towns. I like to know the professors and I was thrilled with my two internships. The first was at Universal Music Publishing Group. I had taken a publishing course before and my supervisors were impressed that I had a foundation. Then I went to Capitol Records and interned in the marketing department. Five Towns prepared me. There were no major surprises and I knew what was expected of me." She is even pursuing a third internship.
The Queens native is not a musician, but enjoys learning about the ever-changing music industry. "I want to work with the talent and I know I will be ready with the music business classes. I have learned about music publishing, contract writing … I know what I am talking about and what the teachers want me to learn. The professors give you advice; they know you as a person and what fields you might excel. They also have great connections."

Learn more about the Music Business program at Five Towns College
When you're serious about Music, Media, Education and the Performance Arts visit www.ftc.edu or call the admissions office at (631) 656-2110. Monthly Open Houses and private tours available.  Start your future at Five Towns College!