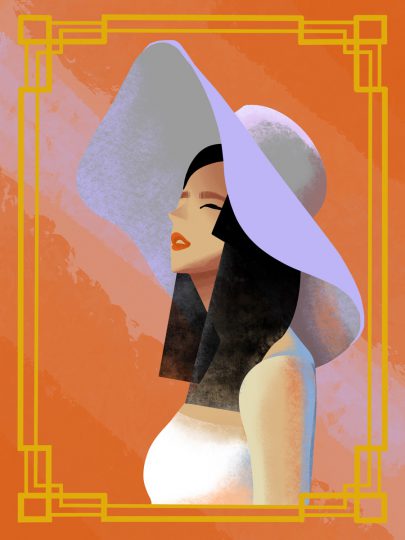 "At Peace," by 18-year-old Valerie Wong, was voted by our online readers as the 2020 Creative Outlook Peer Choice Contest winner.
Wong is a freshman at the University at Buffalo.
"Joyous" to have won the Peer Choice Award, Wong said she will continue to create art and exploring potential career paths.
Right now, her dream job is to be a UX/UI designer – putting to work her passion for art and technology.
"Like with art, technology allows me the space to create," she said. "And the idea of being able to create something for someone else to enjoy or have a positive reaction to intrigues me to get into art and technology."
CHAT WITH THE WINNER …
What is your favorite art medium to work with?
My favorite art medium is a tie between alcohol markers and graphic design.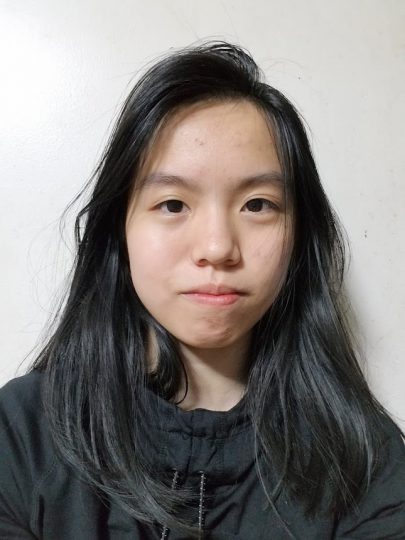 When did you first discover your artistic talent?
I've always been drawn to art ever since a young age because of all the ways I could express myself. I loved drawing when I was young even though I wasn't good, but it was my passion. When there was a time free for me, I would just draw. … Art has been my vehicle of self-expression when I lacked the knowledge of the right words to describe how I was feeling, and I enjoyed I could explore different moods, expressions and feelings not only through making, but analyzing what other artists have done with their own works.
What draws you to art?
What drew me into art is that I grew up as a shy person and it wasn't easy for me to express myself in words. With art, I was able to create a piece of work that started off on a blank slate but grew to something more, something I could be proud of.
What was your inspiration for 'At Peace'?
My inspiration for the piece of art that won was I wanted to explore the theme of art deco and, at the time, I was also inspired by a Korean pop group who were making a comeback. I really liked one of the photoshoots that one of the members had and wanted to make an art piece similar to it implementing art deco themes. I've dabbled into trying to find my own art deco style because I have a great appreciation for the designs that came out of that era and when I made this piece, I went in hopeful to improve my style.
How would you describe your piece of art if it were in a museum and you were giving the museum tour to a group of patrons?
When I look at the piece of art that I made, the first thing that comes to mind is a feeling of tranquility as the figure is standing there and looking into the distance. The warm orange gradient mixed with a light purple also adds to the effect of a peaceful and quiet setting. The minimalist overall style doesn't detract from the mood being conveyed. This piece also rubs off feelings of calmness. It can be due to the color choice and open space composition, but also calmness with the figure who is able to stand tall, yet relaxed.