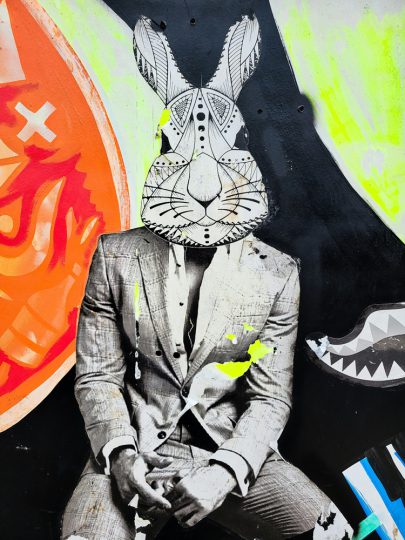 By Alexia Lang
It's a visual interview. A way to tell the story of who you are as an artist. And it's often what a school will look at before they ever read your paper or talk to you. In a nutshell: A portfolio is a BIG deal.
It's your first impression and a chance to show off your best you. So, what impression do you want to leave with the art school where you've always dreamed of going?
Likely, you want to present yourself as strong, capable, professional and serious about art. But how do you assemble a portfolio to communicate just that? It's all in the details.
---
1) PRESENT YOUR STRONGEST WORK
Art schools will review your portfolio looking for current skills and future potential of a student. So, consider including a selection of techniques, mediums and works that show your creative processes.
Some schools will request certain content and technical features. Check with the admissions department of the school where you hope to attend prior to submitting your portfolio. This is an important step to avoid being eliminated from consideration for not following guidelines for submission.
2) SHOWCASE YOUR SKILL
In general, portfolio review committees look for portfolios that indicate a familiarity with and mastery of general artistic concepts:
Composition: Placement or arrangement of elements in a work.
Drawing: Demonstration of line weights, mark-making, proportion and medium.
Design: Overall unity achieved by combining elements of art and principles of design.
Value: Relative darkness or lightness of a color.
Spatial perception: Understanding of the spatial relationships of objects, as well as foreground, middle and background.
Technique: Skillfulness in the use of fundamental methods.
Color perception: General sensitivity to color and sophistication in its application.
Originality: Capacity to think independently and transform the predictable, the quality of being new and original.
Conceptual awareness: Expression of a clear idea and effective use of materials and processes to strengthen the concept.
Aesthetic awareness: Guiding principle in matters of artistic beauty and taste.
3) CREATE PHYSICAL AND DIGITAL PORTFOLIOS
While it's always good to have a physical portfolio you can take with you at a moment's notice, most schools will ask for digital portfolios during the admissions process.
Some things to consider:
Most often, a portfolio should feature 10-20 images of your recent work.
Only include high resolution, quality images of your work.
Include detailed descriptions and, if possible, stories with your work.