The 2014 Creative Outlook Cover Contest finalists are Annalia Spreadborough and Jessica Han.
---
Annalisa Spreadborough was a senior at Lake Worth High School in Lake Worth, Fla., when she drew her teacher from a photo she took. Spreadborough is also the student who nominated Brent Bludworth for the 2014 Art Teacher of the Year. She describes If Only: "This is a portrait of my high school art teacher. He is a very goofy man who is rarely serious. I caught him in his one solemn moment while reading emails and thought it was so priceless I would take a picture. The picture was such a contrast to his personality I decided to paint it. The name for this painting is a sort of joke. The unofficial title is If Only I Always Looked This Thoughtful."
She prefers to work on cardboard. The corrugated surface provides depth. "I like acrylic and watercolor or watercolor and ink. I also like multimedia artwork," she explains. "I paste found objects to the mixed media. My concentration at school is drawing and painting."
In high school, Spreadborough was president of the National Honors Art Society. She is currently a freshman at Oregon College of Art and Craft in Portland. "At college, I have attended some of the commonwealth meetings. I am trying to be part of the community, but it is early in my college career." She is also studying art history and writer's craft. After that, she spends most of her days in studio classes. "It is an intense art-filled day."
Her inspiration comes from small daily things. "That's why Mr. Bludworth was just the right subject for me. I have seen things like a flower in an alley and knew I had to paint it." She thanks Bludworth for his aid and attention to help her through difficult times in coursework. "I had to search and experiment to find out what I enjoy. I took classes outside of the core work. I tell others to look at architecture and sculpture. Keep practicing. No one is good at the beginning."
She hopes to have her work in a gallery and perhaps contribute to the art world also as a curator. "I want to be an independent artist, but I would like to explore art history and museums. Whatever path, I am living the good life now."
---
Jessica Han, a junior at Newbury Park High School in Newbury Park, Calif., took third in the cover contest with Windows of Wisdom, a striking image of eyes set in a wrinkled face and white hair. Her description of the acrylic paints on paper: "Some say that eyes are the windows to the soul, that they show who we truly are. Nowadays many forget how eyes can speak for us."
Han is a well-balanced student in a population of about 2,400 students. She plays on the varsity golf team, treasures her art classes, participating in speech and debate and serving as co-president for the Art Club. She is also a member of the American Math Competition Math Club. Last year, she qualified at the top 2 percent.
Plus Han is a member of the Future Business Leaders of America and the California Scholarship Federation. "However, I love art class the most and placing in a few art competitions," she says. "I get to capture the moments I find most interesting. To me, the eyes and faces are details so powerful to me. There is emotion and thought held in our features."
Han's media of choice are watercolors and acrylic paints. "I actually prefer to paint on paper rather than canvas. There's a natural texture that occurs." Han credits her art teacher Jennifer Kaye for support. "We have a significant art program at school with painting, drawing and photography."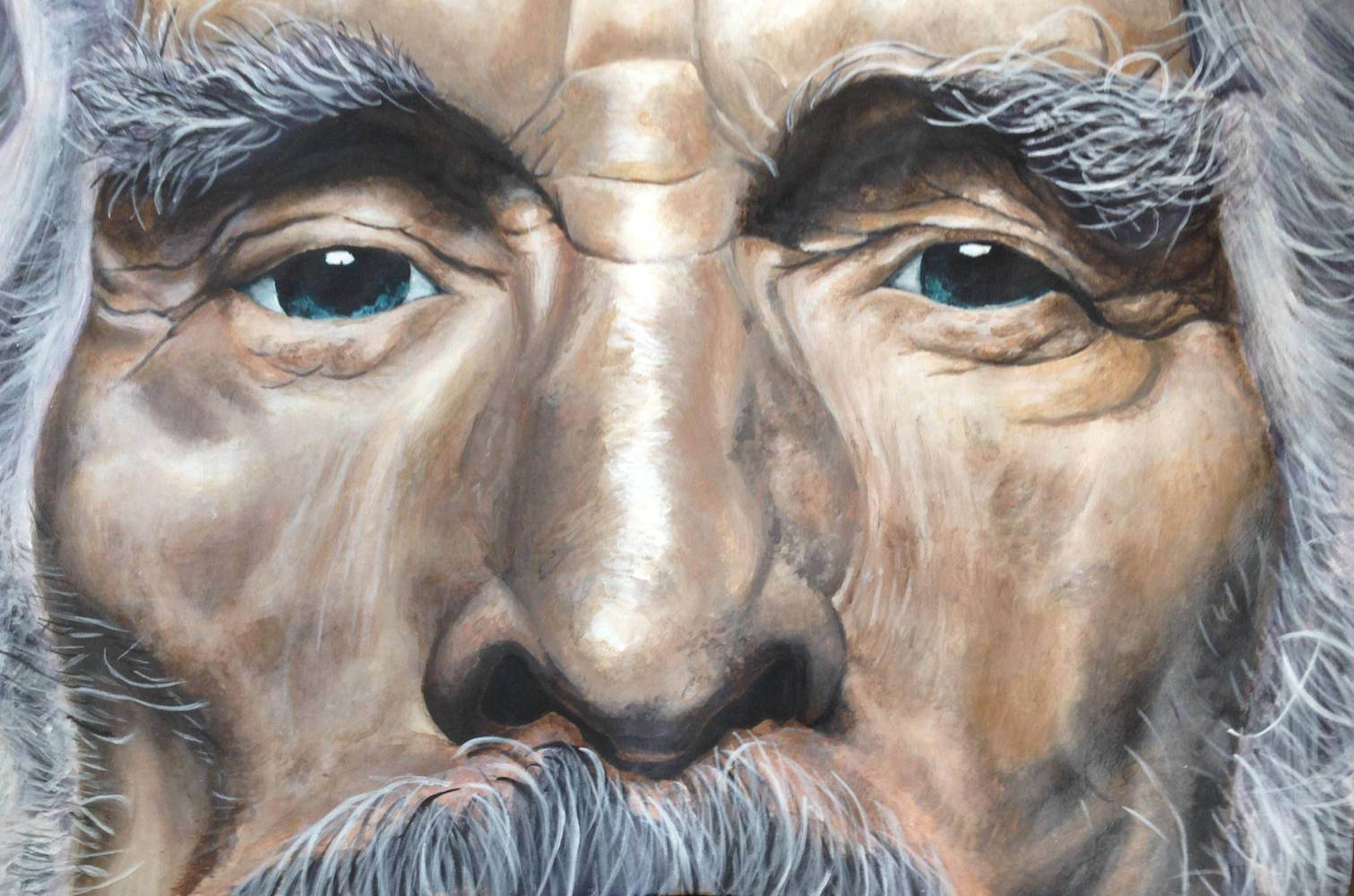 She's also getting ready for the IB art class and preparing the theme for the class. "I am looking at themes, but close-ups may be my way to go. I want to focus on the different sorts of emotion." Some guesses about the model include Gandalf and Dumbledore.
As for the future, Han's dream school is Stanford. "I enjoy public speaking and would like to look at environmental and global warming issues. The medicine would be more policy and advocating in a field like genetic pollution."