By Jim Norrena, Editor and Content Manager at California College of the Arts
What's the best career move a student can make? Contrary to what you may think, it's not necessarily choosing one's major – or even the college itself. Today what matters most is whether a graduate has internship experience. In fact, employers typically seek only candidates who can demonstrate they already possess the experiential learning required for most creative jobs.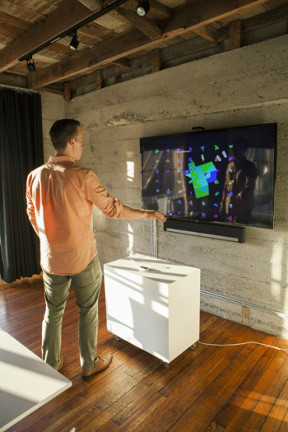 According to National Association of Colleges and Employers (NACE), 83 percent of employers avoid hiring graduates who don't have experiential learning listed on their résumé. Add to this the findings of a recent SNAPP (Strategic National Arms Alumni Project) report that revealed 59 percent of internships translate into jobs, and it becomes pretty clear internships are a solid win-win career direction, securing greater return on investment for both employer and intern alike.
In addition to academic credit or added income, or both, interns also get to "test drive" their careers, make valuable connections and grow their networks, witness how their degrees can put them in practice, and develop the skills that relate best to their career goals.
Interning is key to preparing yourself for real-world challenges in any given field that requires real-world solutions. Students and colleges now more than ever recognize the value of interning: According to Forbes magazine, 80 percent of graduating college students at the top U.S. universities have had at least one internship.
Here's what a sampling of undergraduate and graduate California College of the Arts design students and alumni say about their internship experiences working for some of today's most innovative design and technology leaders: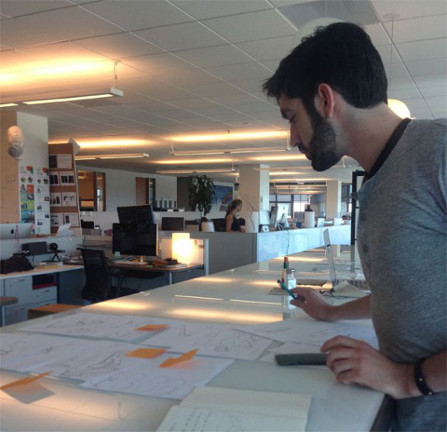 "I had no idea what to expect," admits Google Glass team industrial design intern Leslie Greene, who worked closely on a cross-discipline team of graphic designers, architects, marketing specialists, mechanical and electrical engineers, and manufacturers. "Working alongside these individuals has given me the chance to gain knowledge of other aspects of product development that are in reality so dependent upon each other. I have been able to bring the skills I've learned in school and utilizing them in the context of a real product, an invaluable experience."
Design intern Juan Ignacio Correa boasts: "Intel is one of the largest and most influential technology companies in the world — with over 105,000 employees. It offers the opportunity to work on projects that will impact the lives of millions of people around the planet. … The internship provided me with a small, agile team, independent form big, corporate decisions and one that was capable of moving at the pace required for a fluent design process."
"What's unique about Motorola," explains design intern Samuel Bertain, "is its emphasis on design and its philosophy on humanizing consumer electronics not to be only technologically cutting edge, but personal, approachable, and beautiful. … One of the most important things I've learned is how to work in the real world of design — how immense an undertaking it is to develop and make a product come to life and the speed at which the other designers work."
"I didn't know that it would lead to one of the most successful and exciting summers of my life," says Graphic Design senior Ben Wasserman, referring to his brand design internship at Flipboard, a Palo Alto-based startup. "I had access to private events hosted by portfolio companies that brought together engineering and design luminaries from such Silicon Valley leaders as Amazon, Electronic Arts, Genentech, Google, Nest, and Twitter!"
Graphic designer Rayniel Estrella is currently interning at Bay Area frog design, a company that has expanded from industrial design to software and into the full set of experiences people have with a brand. They have global teams who solve systemic problems, identify hidden opportunities, and bring new products to market. "At frog there's also a higher-level dedication to making with intention, which breeds excellent teamwork. … I find myself using the skills I honed at CCA: problem solving, critical thinking, research, and interdisciplinary collaboration."
Graduate design student Carolyn Packer says of her internship as a visual designer at Townsquared (a private online network structured around neighborhoods, allowing small businesses to connect, communicate, and collaborate with each other): "One of the most rewarding things about my position is getting to have touch points with person on every team in the company. Not only am I practicing and growing as a visual designer, but also I'm learning all of the ins and outs of how to grow a start-up."
Vivek Shah describes her design internship at Ziba Design, a design and innovation consultancy headquartered in Portland, Oregon, with satellite offices in San Diego, Munich, and Tokyo, as "unique because of the wide range of work they do ranging from products to services to spaces. And because of the variety of projects they take on, they attract diverse talent. … My experience has been very rewarding so far."
Last fall, fashion design alumnus Sam Howell was the lead intern with the Diane Von Fürstenberg (DVF) fashion team at the DVF exhibit, Journey of a Dress, at the Los Angeles County Museum of Art. "It was an eye-opening experience," says Howell. "I worked with an internationally renowned designer and her staff — learning from them every step of the way, which allowed me to open myself up to new aspects of the industry. I learned about merchandizing, marketing, and brand. I gained a deeper understanding of the industry I was about to join and the confidence to tackle all the challenges of the years ahead."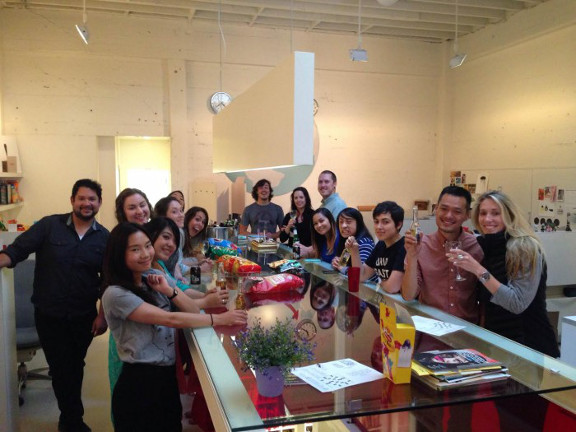 "The time I spent at Turner Duckworth, an award-winning visual identity and packaging design agency, as a junior designer has been brief, but full of valuable lessons," recalls designer Suwanna Ruayrinsaowarot, who worked within a team of creatives that allowed her to achieve various hands-on experiences from creating professional mockups to packaging designs. "The experience has been enriching and insightful in many different aspect of life. … They have all been a great source of inspiration for me. I am motivated to discover what I want to do in this field in the future."
Senior graphic design student Jack Koloskus completed a design internship at Moving Brands, an independent, global creative company that partners with established and emerging businesses to design and transform their brands and experiences to thrive in the moving world. "One of the things that drew me to Moving Brands is their willingness to explore experimental and new-media solutions and approaches to problems and clients that many other places wouldn't consider. … It was a wonderful experience."
So whether you're looking at colleges or are currently enrolled, know which companies and organizations are nearby. Find the ones that interest you most. Then investigate which career service resources you have access to. Now you're ready to jumpstart your career.