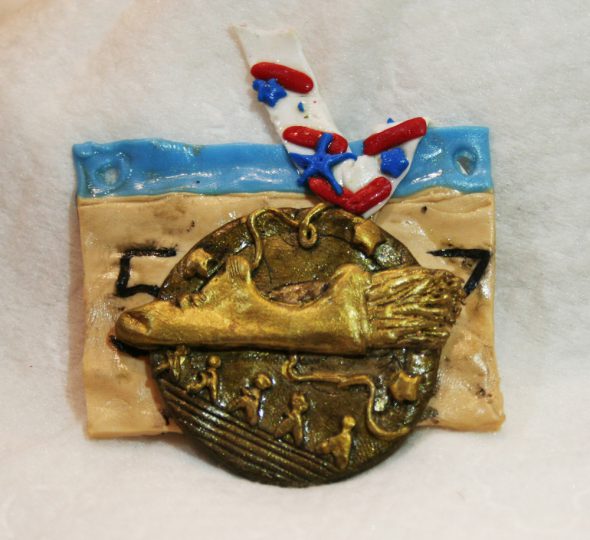 Fifteen-year-old Ruth Hutchinson's clay sculpted Running Medal, measuring about 2 x 2.5 inches, was voted by our readers as the 2022 Creative Outlook Peer Choice Contest winner.
Hutchinson, a homeschooled 10th grader, runs cross country and felt a runner's bib and medal was a good representation of herself.
She discovered an affinity for polymer clay about three years ago thanks to her sister, who brought some clay home from church.
"I started sculpting with it and realized, 'Hey this is fun!'" said Hutchinson.
Hutchinson is drawn to art because of the way she can manipulate colors and create something unique. It's also helped her navigate life.
"Art has helped me to find an outlet to tangibly deal with the daily struggles of school. Completing my first painting gave me confidence in my abilities as an artist."
Hutchinson is currently researching art schools. Her dream job is to be an art teacher.
At the end of the day, she wants to encourage others to give art a try.
"Art does not have to be in a museum, it doesn't even have to be in a contest. What is important is that you have fun and express the talent God gave you."