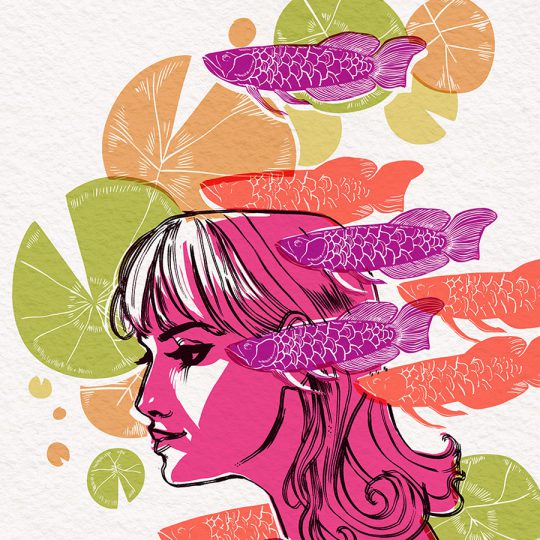 "The Fish Will Swim Past," by 19-year-old Jenna Elluzzi, is our 2022 Creative Outlook Cover Contest winner.
Elluzzi, a sophomore at Parsons School of Design in New York, loves experimenting in different mediums … from watercolors to ink pens, charcoal and digital platforms.
"The Fish Will Swim Past" was done on Procreate and Photoshop.
"I started with a sketch, did the line art on Procreate and exported it to Photoshop to colorize it," said Elluzzi.
Elluzzi created the piece right after finishing freshman year of college.
"One thing constantly being told to me by countless people was to slow down and just enjoy everything happening around me. I knew deep down they were right, but I wanted to get everything that I possibly could get done at every moment of the day. … It's easy to get caught up in wanting to do the most all at once, but it's not sustainable."
In Elluzzi's piece, the girl watches the fish go swimming by.
"Our lives are so clouded by the prospect of the future or the worry of the past, we may find it hard to realize that, with or without these thoughts, the past becomes the present becomes the future. So why don't we enjoy the fish in the present?"
Follow Elluzzi on Instagram @iizulle.