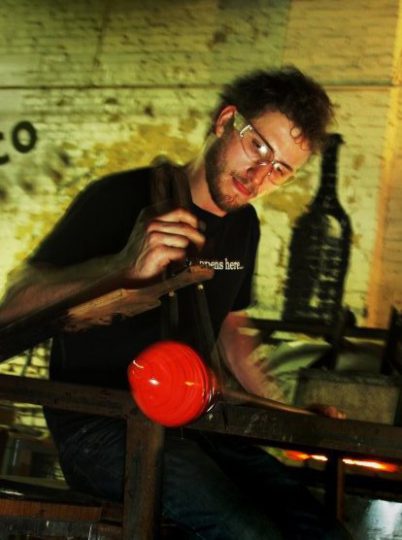 When he was 17 years old, Jason Mack took a glass bead-making class with his mother that influenced the direction of his career.
"When working with glass, it feels like you are working with a living organism because of the way it moves and reacts to your movements," Mack said. "There is no other material like it."
Mack selected College of DuPage in Glen Ellyn, Ill., as a first step toward a career in art.
"COD has a very good Art program run by a diverse group of top-notch professors," said Mack, who earned an Associate in Fine Arts – Art degree and then transferred into Illinois State University's sculpture program for his bachelor's degree. "My education was the foundation for building my own glass studio and business."
He currently lives in Champaign, Ill., where he has developed a line of hand-blown glass lighting for commercial and residential applications. He also has devised ways to create large-scale glass sculptures utilizing a mobile glass furnace.
"The sculptures are built on-site as a type of performance," he said. "It's a great way to bring the process outside of the studio and give people a unique and memorable experience."
Mack is innovating new processes for melting and re-using recycled bottle glass to create a line of architectural products for residential and commercial spaces. For example, he recently finished a commission for Cornell University, a cast glass block wall for its new technology building.
He also is raising funds and finding a location for a new project that involves building an entire glass forest with a glass river winding through it. The project will feature all recycled glass donated by the community in which it will eventually reside.
"This is a project I have been developing for over 10 years and one that I am most excited about," he said. "It will incorporate all of the methods and concepts I have been exploring since my first years at COD. Because of its scope and size, there are a lot of pieces that need to fall into place before it can happen."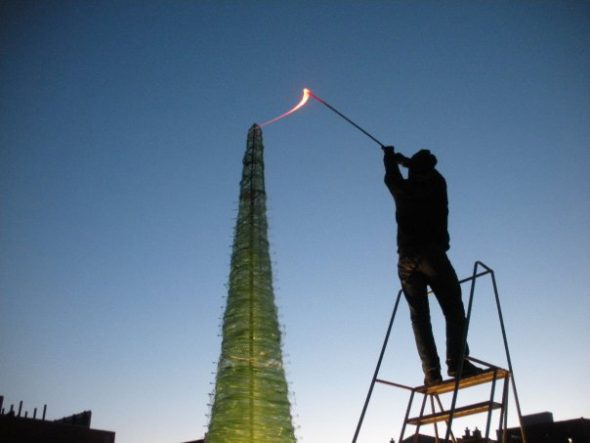 Mack, who currently teaches classes in the Champaign-Urbana area, is pleased that he turned to COD and its Art program.
"College of DuPage is fantastic place to begin your art career," he said. "I always recommend students try out as many different mediums and processes as possible. You never know what might click and stick with you the rest of your life."
For more info about Mach, visit www.mackglass.com.