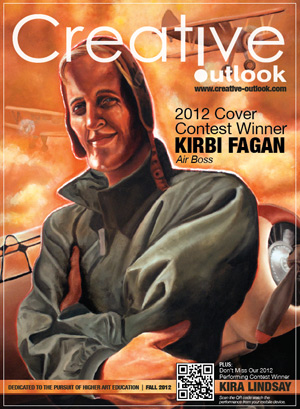 2012 Creative Contest Stats:
In the second year of the Creative Outlook Cover Contest, student artwork and engagement on the site has exponentially increased!
Students go to www.creative-outlook.com to submit their artwork to the Creative Cover Contest and Performance Contest. The winner is featured in the Creative Outlook Magazine, nationally published and distributed to art teachers and high schools in the U.S.
Accredited art programs are included on the website and in the featured publication for students wishing to continue their art education after high school.
Key Stats:
939 Entries
38,010 Votes (visitor votes for artwork)
2,080 Comments
169,285 Pageviews
114,784 Unique Pageviews
Over 300 Social Media Posts on Twitter, Pinterest and Facebook
18,401 Facebook Referrals to the Contest
400,000 Emails sent to High School Juniors and Seniors – art submission and Art School Branding: Sample email to student artists
34 Art Colleges and Universities featured on the contest pages and Creative Outlook Magazine
We want to thank all of our students for your entries and our partner colleges and universities that help provide this one of a kind resources for high school and college students who are continuing their education in the arts!
The 2013 Contest will be starting soon to students, now is the time to feature your school or organization to students!  Contact us to feature your students and participate with the Creative Contest and Art Student Program: matchme@mymajors.com (816) 361-0616
To see all the 2012 entries visit the contest page:
www.mymajors.com/blog/creativeoutlook/2012-cover-contest/