*As of June 3rd, 2013
The Creative Outlook Cover Contest has taken off and all our students are seriously GOOD!
If you haven't voted for our favorite entry you should do so now, or submit your own artwork.  It takes 5 minutes, and you could win $250 and be featured in Creative Outlook Magazine!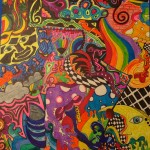 Here are the updated stats on the contest:
Keep up the good work students and art teachers! Last year we had over 900 submissions, can we beat it!?!?!?!?
Please share the contest with friends and family and if you already submitted don't forget to share to get more votes! Which one is your FAVORITE??? Vote for it and comment below!
Follow us @creativeartmag on twitter or visit www.creative-outlook.com to see all submissions.
submissions.