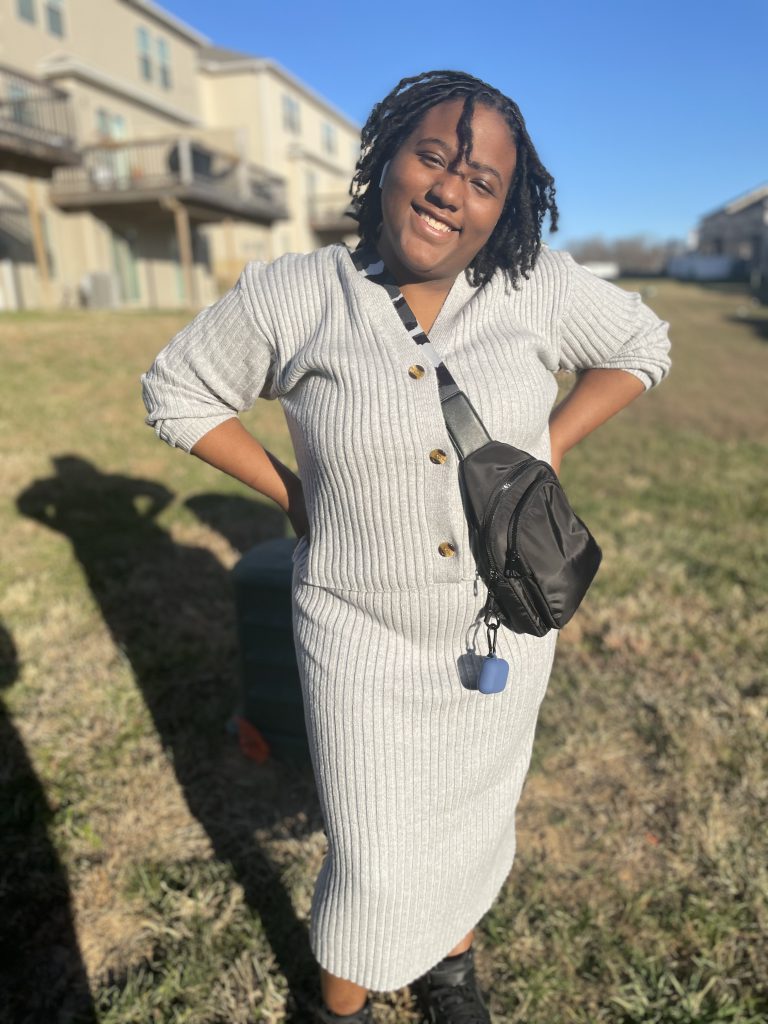 The beginning of Amaya Starks' college career came down to a choice.
She had all but packed her bags to head to New York City to study at an exceptional school when her mom encouraged her to take one more pause to consider what school would be the right fit for her.
"After that reflection period," Starks said, "I decided that I wanted to be around people that look like me and can relate to my experiences and teach me in a way that honors those experiences."
So, instead of heading to the Big Apple, she left Kansas City bound for Atlanta, Ga. to pursue a degree in Theatre Performance Art and Music at Spelman College, the nation's oldest institution of higher education for Black women.
Two years later, Starks couldn't be happier with that decision. Today, she encourages other students to look at the full picture before deciding on a best-fit major and school.
"The advice I would give to future students is to follow your heart, but don't have a romanticized view of college life or work life, in general," Starks said. "Understand how your dream can be reached, and do not be afraid to take risks and put yourself out there. Make connections with the people that genuinely want you to grow and change. Do not stay stagnant. Evolve."
Eventually, Starks' dream is to make it to New York, only then it will be on Broadway in a leading role.
"I want to be under the big lights and convey a story to an audience. I want to build characters that people can relate to and reflect on."
Until that day, she's taking in all her college experience has to offer.
She has particularly enjoyed studying music as a universal language and worshipping at the iconic Sisters Chapel at Spelman.
Starks is grateful for the way that performance art, both music and theater, has impacted her life.
"It has given me a voice when I thought I did not have one. In high school, I was able to play many characters that also inspired me while playing them. I have had many people come up to me after worship service at my college, saying that it has helped them and that I sounded good. It has helped me work through anxiety and sadness. And I can put on any form of musical theater song and sing my heart out, providing an outlet."
Get started on finding your best-fit major by taking the MyMajors quiz at https://www.mymajors.com/college-major-quiz/.
Explore colleges that match your best-fit major at https://www.mymajors.com/find-a-college/.
Find a career that will put your degree to work at https://www.mymajors.com/career-list/.