Not in the Stars
The future is an unusually uncertain place.
We're not really sure what it can hold, but we have a good idea of what it could be. Thinking of the future for many students usually doesn't mean a world like The Jetsons. It is usually comprised of colleges and the opportunities that choosing one can hold. Personally, I find myself daydreaming of every specific scenario where maybe I'd be at Florida State or somewhere in Chicago or New York.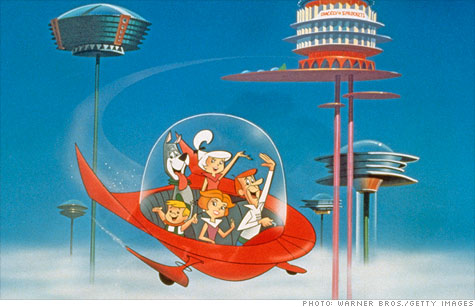 My past French teacher would describe me as "dans la lune," which simply means that I was in the moon. In my defense, she had a nice window which was enabling me to daydream, but let's not go there. The point is I spend my time thinking and overthinking and thinking again. It's good to spend time in thought, but it could cause us to overlook what is right in front of us.
In College Football, (this happens at least once a year) there is always a team who is favored to win and inexplicably loses to the lesser team. This happened in 2010, when the #2 ranked Oklahoma State lost to an unranked, less talented Iowa State team in overtime (extended time for a tiebreaker). It was near the end of the season, and it caused Oklahoma State to lose their chance of going to the championship game. Oklahoma State lost because they weren't focused on the task at hand, but were focused on the possibilities of achieving success in the championship game. Inversely, Iowa State was prepared for the task at hand.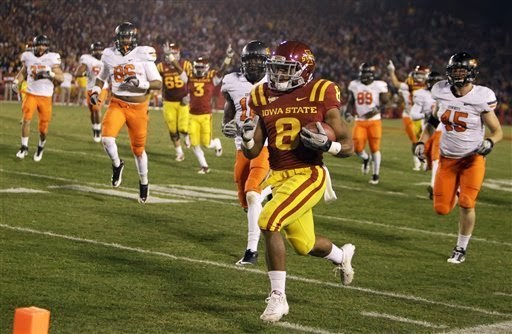 Instead of thinking of what college I should be attending, I should be focused on retaking my SAT's in the next two weeks. Many kids, like me, ask this mystical question "which college is the right one for me?" The more important question could be "what kind of student am I going to be in the present?" How hard are we going to work to achieve what we want in the near future? How much am I going to study for my upcoming SAT's? Every action we take in the present is directly related to the events that will take place. William Shakespeare has said in Julius Caesar:
"It is not in the stars to hold our destiny, but in ourselves."
The future can be an unusually uncertain place. However, the future is in our control. Take time to study for classes and research colleges based on your interests. Slowly and surely things will begin to take shape—not by fate, but by your effort.
We can take the steps now to get to the places where we daydream of in French class!
*K4YT – Kenny For Your Thoughts