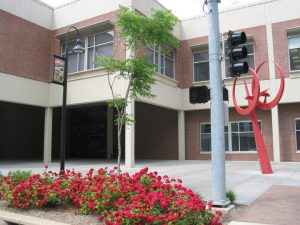 Hey guys, what's up! It's been a long month and I'm ready to unload the good stuff on you.
First off, the AP classes haven't been too bad, on the first progress report I came out with A's and B's and yes I was surprised as sugar. The classes just require a lot of reading and writing!
I feel like I'm already in college, speaking of college lets get to the visits.
You guys probably don't know this but I live in Alabama yal! Ok let me stop with that, I rarely say "yal" but that's what everyone thinks we say. Anyway in the last month I visited two colleges, Alabama and Samford University both in my top five list. Alabama's campus was awesome man!
It looked like a t.v. campus. I saw everything from dorms to frat houses, the works. Samford was cool too, it was just a laid back atmosphere, the students seemed relaxed and happy. There were a lot of girls there too, but that has no influence on my decision (Winks eye). The good thing about both is that they are not too far away from home, because Lord knows I'm going to miss my mom's cooking. I already applied to both and I'm about to turn in my transcripts in the next week. I'm here on my grind man, trying hard to get into college especially on scholarship.
P.s my Halloween costume will be my Chick Fil A uniform because I'm going to be at work this October 31!