So, some advice about college searching: Go on campus visits. No joke, they help a lot. I actually spent two weeks earlier in August for East Coast college touring! It was lots of fun with the family… kinda like a road trip.
On my tumblr before the trip, I actually ranted how annoyed I actually was with this college searching process. Here is what I thought three weeks ago:
"I hate it when adults talk to me about college"
Well.. I guess it's not like I hate the subject. There's just one thing they always ask that bugs the crap outta me: 'What's your first choice school?'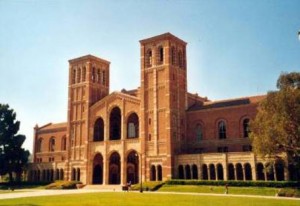 Dude… I don't have one. I mean, isn't that why you apply to more than one college? You can't have your eyes set on just one school. And plus, if I was that partial to one school, I'd be one heck of a mess if I didn't get in. It's like asking you to choose between friends… if you could save one friend who would you save?
Another reason why I hate this question… because when you're talking to adults, these adults most likely know your parents. So… when I talk to these adults, guess who else is there? Yep. My parents.
Now I don't know about you, but unless I somehow magically land my butt into Yale, my dad is extremely partial to UCLA. One day I was in the car just chatting with my dad, and I was telling him about this awesome Dual-Degree program they have at Brown/RISD where basically you get your academics at Brown and arts training at RISD. Yeah. You know what his response was? 'Maybe they have something like that at UCLA too! Maybe they even pair up with Art Center or something… [since this conversation happened to be while we were driving home from that digital design class I take at Art Center]'. Yeah, way to be biased Dad. -_-
And since my parents want to know my first choice… and since I don't really have one standout dream college, I'm extremely nervous talking about college to other adults… only around my parents. You see when you talk to adults who basically don't interfere with your life at all, you can BS it. Make stuff up. Just randomly choose a college on your and talk about what you like about it. But that doesn't mean I want my parents to get the wrong idea that I really prefer Carnegie Mellon over UPenn for example.
So I play dumb. Well… I'm not actually acting… I just seem dumb when I respond with 'um… uh…' *shift eyes nervously over to parents*.
Sadly, this does not work out very well either. My mom then interjects, 'Oh don't ask her… she doesn't know anything.' PFFT. It's not that I don't know anything. I just don't want to say anything. There's a distinct difference there. I don't want to get attached to a school I haven't been accepted to yet… Way to make me look stupid Mom. -_-"
And I'm glad to say, I take back what I said. Because really. College visits help. It helped me distinguish what was important to what school. Online, all the pictures of every campus look beautiful; all the departments look just as distinguished. It's only when you see the school in person and attend an information session do you see the strengths and weaknesses of each school.
Haha! Anyways… I thought about putting every single entry of my East Coast college touring where you can see the notes I took about each school I visited, but I think it'd make this entry too long. Until next time!
-Ashley
P.S. If you're REALLY that desperate to find out my College touring notes, check out sweetxcandyxashy.tumblr.com 🙂