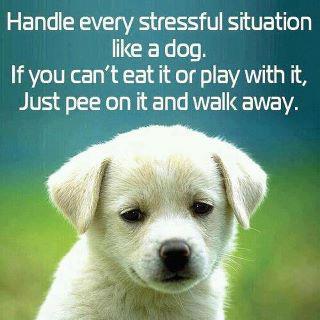 Hey! You did it! You're getting ready to graduate and you've been accepted to the school (or schools) of your dreams! Congratulations!! I'm so proud! *sniff*
But seriously. It's finally spring …
Unless you live in Texas like me and it's bitter winter one day, then blistering summer the next, then raining with a 49.6% chance of snow while the sun is out. Then spring isn't really a thing. But whether you're a High school senior, a senior in college, or somewhere in between, I'd bet my bottom dollar you're super glad the year is almost over. With finals coming up, moving boxes being collected, and mom's tissue pile growing, you're probably a little stressed as well… So what does that mean? It means….
HOW TO DESRESSIFY YOUR CRAZY BUSY SPRING-TIME SELF
WITHOUT PAYING A LOT OF MONEY TO GO TO THERAPY!!
A blog post with a super-duper long title of course! *smirk*
De-stressing really isn't as terribly hard as it sounds. Actually it's quite easy. As easy as 1, 2, 3!
1) Stop, breathe, and go look at clouds. Yes, clouds. Right now. Stop reading and go outside.
… Did you do it?!
… Good!
2) Make a list of things you have to get done. Then an equally long list of things you would like to do and also, of major things you have accomplished this semester. This will not only get you organized and focused, but also give you a good list of rewards and pats on the back for when you finish your to-do's! If you keep up this habit, your list of accomplishments and wishes will grow bigger and better and your whopping task list won't seem so whopping.
3) Take a little time to write letters to people who have helped you get through this semester, whether that's a professor or a parent, a best friend or a co-worker. Now would also be a good time to bang out those thank you's for recommendation letters and early graduation presents! This will help keep you positive as you battle end-of-the-semester nerves and exams.
Good luck! And don't forget to follow me on twitter! @Rachellington
~Rachel