Mechanical Engineering #MajorMonday
Mechanical Engineering Major prepares individuals to apply mathematical and scientific principles to the design, development and operational evaluation of physical systems used in manufacturing and end-product systems used for specific uses, including machine tools, jigs and other manufacturing equipment; stationary power units and appliances; engines; self-propelled vehicles; housings and containers; hydraulic and electric systems for controlling movement; and the integration of computers and remote control with operating systems.

Is Mechanical Engineering Major right for you? Take the free College Major Quiz to find out. Start Now >
What kind of students major in Mechanical Engineering?
Mechanical engineers are characterized by personal creativity, breadth of knowledge, and versatility. They are also valuable and reliable multidisciplinary team members. The technical subject areas that form the main basis for their work include mechanics, energy transfer and conversion, design and manufacturing, and the engineering sciences. A good understanding of English and mathematics is also crucial to this kind of profession.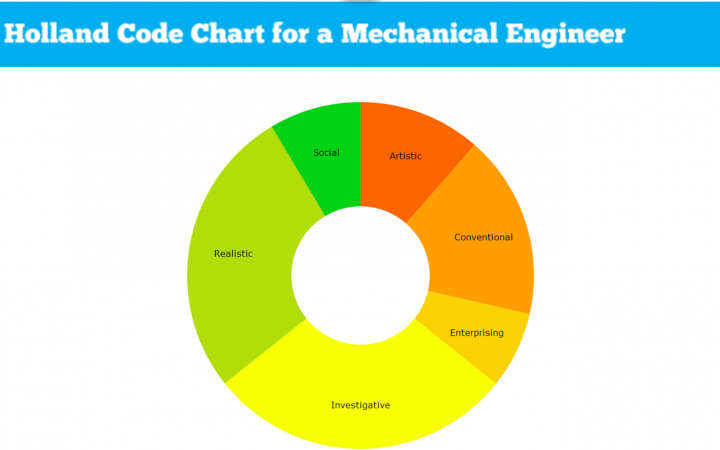 Colleges offering a Mechanical Engineering Major:
There are over 337 colleges and universities that offer a Mechanical Engineering program in the United States.  Search for your college here
Degree Options:





A Bachelor's Degree or Master's Degree is usually needed for this career program in Mechanical Engineering.
What courses do most students take in college?
The required and elective courses you would take for Mechanical Engineering majors vary considerably among institutions. Courses are listed here that are illustrative of the breadth of topics you are likely to experience were you to major in this field.
Principles of Design
Calculus Based Physics
Chemistry
Circuits and Electronics
Differential Equations
Dynamics
Electrical Energy Conversion
Elements of Mechanical Design
Graphic Communication
Mechanics of Materials
Principles of Engineering
What specializations are within a Mechanical Engineering Major?
Various specializations related to a major in Mechanical Engineering may be offered by colleges and universities. These specializations may be of greater or lesser interest to you. A few of these specializations related to this field include, but are not limited to:
What are your future career options as a Mechanical Engineering Major?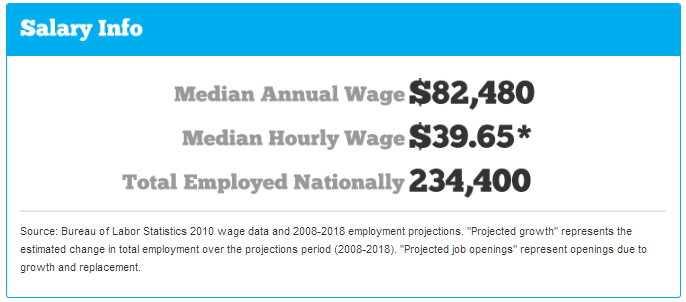 What does a Mechanical Engineer do in their day to day career?
Read and interpret blueprints, technical drawings, schematics, or computer-generated reports.
Develop and test models of alternate designs and processing methods to assess feasibility, operating condition effects, possible new applications and necessity of modification.
Conduct research that tests or analyzes the feasibility, design, operation, or performance of equipment, components, or systems.
Specify system components or direct modification of products to ensure conformance with engineering design and performance specifications.
Confer with engineers or other personnel to implement operating procedures, resolve system malfunctions, or provide technical information.
Recommend design modifications to eliminate machine or system malfunctions.
Research, design, evaluate, install, operate, and maintain mechanical products, equipment, systems and processes to meet requirements, applying knowledge of engineering principles.
Assist drafters in developing the structural design of products using drafting tools or computer-assisted design (CAD) or drafting equipment and software.
Develop, coordinate, or monitor all aspects of production, including selection of manufacturing methods, fabrication, or operation of product designs.
Research and analyze customer design proposals, specifications, manuals, or other data to evaluate the feasibility, cost, or maintenance requirements of designs or applications.
Write performance requirements for product development or engineering projects.
See More…
Is Mechanical Engineering Major right for you? Take the free College Major Quiz to find out. Start Now >
What work activities are required of most Mechanical Engineers?
| Importance | Activities |
| --- | --- |
|   | Interacting With Computers – Using computers and computer systems (including hardware and software) to program, write software, set up functions, enter data, or process information. |
|   | Getting Information – Observing, receiving, and otherwise obtaining information from all relevant sources. |
|   | Making Decisions and Solving Problems – Analyzing information and evaluating results to choose the best solution and solve problems. |
|   | Analyzing Data or Information – Identifying the underlying principles, reasons, or facts of information by breaking down information or data into separate parts. |
|   | Communicating with Supervisors, Peers, or Subordinates – Providing information to supervisors, co-workers, and subordinates by telephone, in written form, e-mail, or in person. |
|   | Processing Information – Compiling, coding, categorizing, calculating, tabulating, auditing, or verifying information or data. |
|   | Documenting/Recording Information – Entering, transcribing, recording, storing, or maintaining information in written or electronic/magnetic form. |
|   | Monitor Processes, Materials, or Surroundings – Monitoring and reviewing information from materials, events, or the environment, to detect or assess problems. |
|   | Estimating the Quantifiable Characteristics of Products, Events, or Information – Estimating sizes, distances, and quantities; or determining time, costs, resources, or materials needed to perform a work activity. |
|   | Identifying Objects, Actions, and Events – Identifying information by categorizing, estimating, recognizing differences or similarities, and detecting changes in circumstances or events. |
Required skills for most Mechanical Engineers:
| Importance | Skills |
| --- | --- |
|   | Complex Problem Solving – Identifying complex problems and reviewing related information to develop and evaluate options and implement solutions. |
|   | Critical Thinking – Using logic and reasoning to identify the strengths and weaknesses of alternative solutions, conclusions or approaches to problems. |
|   | Mathematics – Using mathematics to solve problems. |
|   | Reading Comprehension – Understanding written sentences and paragraphs in work related documents. |
|   | Active Listening – Giving full attention to what other people are saying, taking time to understand the points being made, asking questions as appropriate, and not interrupting at inappropriate times. |
Required knowledge for most Mechanical Engineers:
| Importance | Knowledge |
| --- | --- |
|   | Engineering and Technology – Knowledge of the practical application of engineering science and technology. This includes applying principles, techniques, procedures, and equipment to the design and production of various goods and services. |
|   | Design – Knowledge of design techniques, tools, and principles involved in production of precision technical plans, blueprints, drawings, and models. |
|   | Mechanical – Knowledge of machines and tools, including their designs, uses, repair, and maintenance. |
|   | Mathematics – Knowledge of arithmetic, algebra, geometry, calculus, statistics, and their applications. |
|   | Physics – Knowledge and prediction of physical principles, laws, their interrelationships, and applications to understanding fluid, material, and atmospheric dynamics, and mechanical, electrical, atomic and sub- atomic structures and processes. |
Professional organizations, such as the American Society of Mechanical Engineers, offer a variety of certification programs for engineers to demonstrate competency in specific fields of mechanical engineering. There are other engineering associations as well to join to learn more about your specific career field.
Check out some cool things you can create as an Engineering student (remote control lawn mower is not out of the question!):