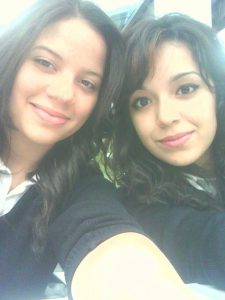 There have been some interesting developments.
College.
For one, I did hear from Mason Gross School of the Arts. I was rejected once more. Good thing I still have NYU, Fordham, Carnegie, Columbia, Boston U, Northeastern, Harvard, and a bunch of other places to hear from. That's what helps me to continue on right now.
The United Nations.
Last week I went to the United Nations with my school's Model UN and Globe Changers' club (an anti-human trafficking club of which I am President). Benedictine Academy was invited to join the conference because of our efforts in fundraising for trafficking victims and on awareness campaigns (like that time my buddy Dannah and I spoke on WFME radio about it).
I got to meet and speak to actress, author, activist and Harvard graduate Ashley Judd. I asked her what advice she could give our club about educating young people on the dangers and the reality of human trafficking (we're trying to create a curriculum for schools worldwide). Because I asked that question, she said she was in love with me, and then I proceeded to attempt to act normal. So basically, I want to be exactly like her. How many other women can say they've studied and graduated from Harvard, traveled the world to learn about the suffering of victims of Human Trafficking, have written an honest, best-selling book about their experiences, and have a show airing every Thursday night on ABC called 'Missing' that brings light to this very kind of issue? Not many, I don't think….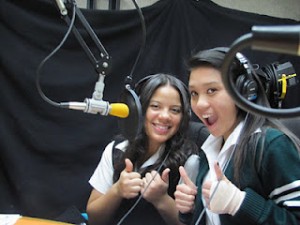 The Arts.
The very next day my best friend and I got to tag team it at the Union Teen Arts Festival. We submitted drawings or poetry, and both of us sang. We received critiques, which were nice, but the best parts had to be the Salsa workshop and getting to see other schools' show choir and drama performances. Cin (my best friend) and I actually learned a full salsa routine! It got really warm in that room 0.o But it was well worth it! I felt totally in touch with my roots after that.
There was a school that did this magnificent performance of a scene from The Crucible. Not only did the student directors do an amazing job, but the actors blew us away! They were so committed and believable – what more could you want?
On that note, our production of Nunsense is hitting potholes left and right. Lines are not sticking, actors are breaking body parts (the brain counts as much as the ankle) and tech day only gets closer and closer. I'm wondering when we'll get it together.
Academics.
Also, the academic load doesn't appear to be calming down anytime soon. I'm wondering how I will keep up… I've tried several suggested time management methods, but it's been very difficult to find one that works for me….Any advice for the blogger, for a change? =)
Peace and Love,
Ariana