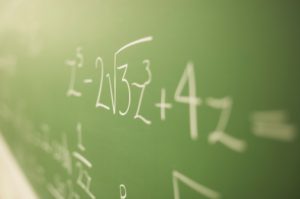 Greetings, people who read this post! 😛 I missed last month. Was busy with school work. But nonetheless, much has happened since I was gone.
March afternoons were spent idling by the computer, stalking colleges like crazy. You know, the usual. At one point in time, my friend came over to my house to work on a school project and found I had recently Google searched "Why am I such a neurotic student?" I'm embarrassing sometimes. There will be days where you feel like you will be that one student out of thousands who will be rejected from every single college you applied to. I know the feeling all too well.
The feeling is prominent with schools that send their decisions in waves. Everyone panics. Popular thoughts include: "Why am I not accepted in the first wave?", "Oh, ____ got into this school already, why have I?", "Are there MEANINGS to these waves?", "SCHOOLS ARE SO UNFAIR WITH THEIR STUPID WAVE SYSTEM." Personally, I was 99% sure I would hear back from UCI first. The university had started its "waves" in February. My statistics were also way above the average for the school, so I had considered it my safety. You can imagine the anxiety I felt when March 15th arrived without a word from UCI or any of my other colleges. Long story short, that acceptance letter never came. I got denied from a safety school.  HAHA.
I can honestly say my first acceptance letter came as a surprise. I was in my Calculus class, 5th period. Throughout the days mid-March and on, I constantly checked my phone in hopes of an email containing my college decisions. However, at the time I still excepted UCI to be the first to answer my pleas. So that day in math class, I got an email from Syracuse University. I got in… WITH a Chancellor's Scholarship! 😀 I was ecstatic! [Especially since there's not much of a chance I get financial aid with my parent's income/support, this merit scholarship was golden] My next acceptance letter came the next day from UCSD! The next week followed up an acceptance by Boston University. By now my attitude was along the lines of: SCREW YOU UCI, I WASTED SO MANY NIGHTS WORRYING ABOUT YOU FOR NOTHING. *Note that I also had many rejections… 9 to be exact… and 1 wait-list.
I suppose my philosophy worked in this case: aim high, or community college then transfer. Don't settle for less. If you only apply to a school just to apply to it, not because you like it, DON'T APPLY. It's a waste of money. You won't be happy if it really does end up being the only school that accepts you. Although Syracuse was my "safety," I chose it over UCSD and BU. Why? Because I do love it there. Not only is their Communications/Journalism ranked #1 in the country according to NewsPro, which USC bragged about being ranked #5 on its website, so let's call it a reliable source. HAHA. TAKE THAT USC; YOU MAY HAVE REJECTED ME, BUT I STILL BEAT YOU… sorry, some last minute bitter feelings about rejection… though I think I STILL would've chosen Syracuse over USC. The program at Syracuse is more interesting in my opinion, and being from LA area, a chance of scenery would do me good.
Unlike some of my classmates who had a tough time choosing between schools, my destiny was pretty clear. BU offered me no financial aid or merit scholarship whatsoever, so it was kicked out of the picture. UCSD, though a very good school, offered me a major in art. Despite UCSD's pretty good art program, Syracuse's totally awesome S.I. Newhouse School of Public Communications kicks UCSD's art department any day. Plus, I think I might be more into the broadcasting journalism type stuff now, despite really wanting an art/advertising career when applying to schools. So, I went to a local admitted students event earlier in April. It was interesting to get to know the other people in California who were also considering Syracuse… well, more awkward than interesting. The presentation and set up was great and all. I'm just not the type to mingle with complete strangers very well…
Interesting Fact: When you update your "college education" section of your Facebook profile, people you haven't talked to in 4 years randomly "like" that update of yours. This tells you two things: 1) The average student has no life; our so-called "lives" are the internet, and 2) I don't really think they care; at least they're supportive. XD
Alas, senioritis has taken many lives here. Thank goodness not mine. My grades are still the same as 1st semester, which is good. AP tests are coming up! I'm taking 7 [kill me now?], the first of which is next Monday. I really should be studying for those instead of typing this awfully long blog post. But I figured I owe you an attempt at quality blogging. I apologize also if I sound extremely obnoxious today… I've been hyper. Today I compared myself to a crow I saw and "CAW-CAW"ed in public. You should know I'm not exactly in the normal state of mind. Pre-prom/donewithAPsforever/graduation jitters? Maybe. Only 1/5 months of school left. LET'S DO THIS.
With love,
Ashley