Scholarships



MyMajors Scholarship

$500 Scholarship.
Eligible: Current Juniors and Seniors in High School.
Fill out form on link below to be entered!
Enter Now




Creative Outlook Cover Contest

$750 in Art Scholarships Available!!!
Eligible: High School and College Students

This is your chance to have YOUR art on the cover of Creative Outlook Magazine – a nationally circulated art publication. Submit your artwork and share, tweet, blog, post, scream it from the mountain tops … and do whatever it takes to get the most votes. The 10 submissions with the most votes will enter our finalist Portfolio Review with the winner chosen by our panel of art professionals. First Place gets the cover, with the tops three submissions each receiving a $250 Art Scholarship from MyMajors.com.
Read More | Enter Now
What is a Scholarship?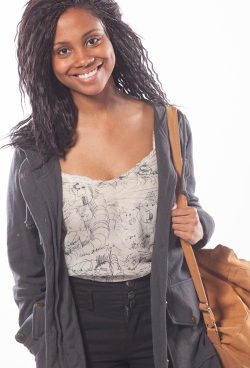 The term "scholarship" can have many meanings. At its most basic, a scholarship is money for college that you will not be expected to repay. Scholarships are worth seeking!
Scholarships sponsored by colleges are often designated for students who fit a particular profile (from the college's home state, holding a specified grade average, enrolling in a particular major, or bringing special talent in athletics, music, and the like).
Other outside scholarships may be available to students whose parents work for a particular company or to students who are eligible for scholarships sponsored by church or civic organizations.
You will need to check with each college to see what scholarships are available. You should also become familiar with any scholarships available through your company or community.
And be sure to use the free Scholarship Search from The Federal Student Aid website for any other scholarships you might qualify for!
Information taken from Federal Student Aid:
http://studentaid.ed.gov/types/grants-scholarships
Please see the link above for additional information.
What is a Grant?
In the United States, federal grants are economic aid issued by the United States government out of the general federal revenue. A federal grant is an award of financial assistance from a federal agency to a recipient to carry out a public purpose of support or stimulation authorized by a law of the United States.
Grants are federal assistance or loans to individuals, benefits or entitlements. A grant is not used to acquire property or services for the federal government's direct benefit.