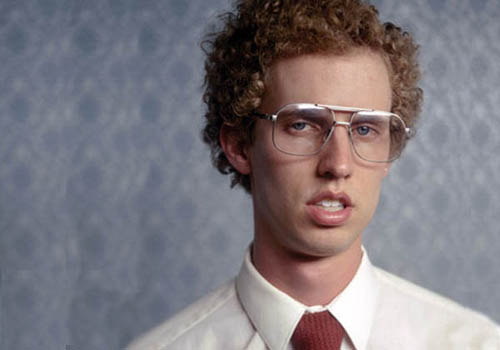 Napoleon Dynamite is one our favorite characters, but what would he major in college?  What if Napoleon Dynamite took the college major quiz?  Well we came up with Napoleon Dynamite's top 5 recommend majors below.  If you agree, click the like bottom above, or add a comment below if you disagree.
MyMajors helps students find a college major through our college major quiz.  We have information on over 1,800 majors and 40,000 careers.  After you complete the college major quiz, you are recommended your top 5 majors.  Here are Napoleon's top 5 recommended majors:
Honorable Mention: Culinary Science Major – "Knock it off, Napoleon! Make yourself a dang quesadilla!"
Can you think of a better match for Napoleon?  Go to our Majors page and post your recommendation below.