Welcome our new class of 2014 Interns to MyMajors.
Makayla is a Senior at Wadsworth High School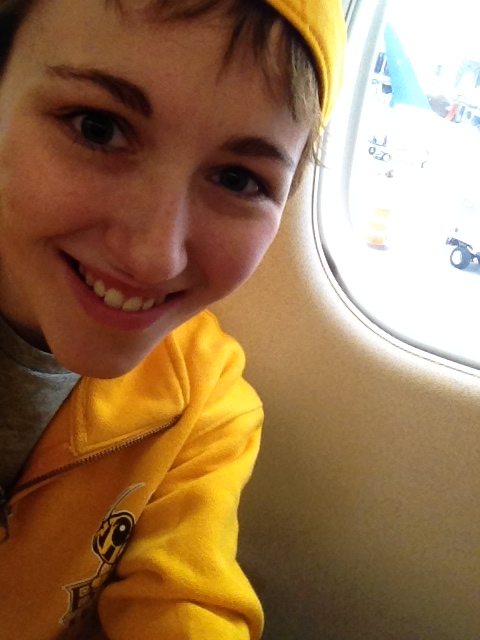 Name:
Makayla Sitko
High School:
Wadsworth High School
Activities/Work/Extracurricular/Sports:
I play softball in the summer.  I participate in the drama club during the school year.  I love playing with my R/C cars, boat, and someday an airplane.  I love swimming in my free time during the summer, when I'm not working at my job at OfficeMax.
Intended Major:
Flight Technologies, Criminal Justice/Criminology
College Options:
Vaughn College of Aeronautics and Technology, Kent State University, Bowling Green State University, University of Colorado – Colorado Springs
Dream Job:
Being a pilot on Air Force 1, working on it period would be an honor!
Favorite Holiday:
July 4th or Thanksgiving
Favorite Food:
My step dads lemon chicken or breakfast ham (mashed potatoes are delicious too!)
If you could take one item on an island by yourself, what would it be?:
Probably some sort of tent so I have a legitimate shelter
Super Power:
To fly!
[divider type="white|thin|thick|short|dotted|dashed" spacing="10″]
A little more about Makayla…
So far college searching has been a blast! I have visited two amazing schools, both with amazing opportunity. I visited a dream school of mine, the University of Colorado at Colorado Springs. It was such a beautiful campus and it has so many great opportunities. The campus location is on Austin Bluffs Blvd, which is in the heart of downtown. Who wouldn't love to wake up to a view of Pikes Peak or workout to that breath taking view? It'd be an honor to attend college there. A crucial element missing is Air Force ROTC, I guess my college search continues. Cleveland State University has great opportunities too, just not that view I'd love to see everyday. They do, however, have an ROTC program through Kent State. Looks like I have some pretty big decisions to make.
See all posts from Makayla