College 101: An interview with Kacie Hastings, Sterling College's admission counselor
If you have bags under your eyes, an unusual dependence on caffeine, an intense hatred for college applications, and happen to be a high school senior, you're experiencing the College Blues. As your mailbox stacks up with pleas from schools throughout the United States to visit and attend, it can be overwhelming. How do I know what college is best for me? What should I be doing my senior year? Will I make it to college? I had the opportunity to speak with Kacie Hastings, an incredibly sweet admissions counselor for Sterling College in Sterling, Kansas. Read below to see her thoughts on the college admissions process, and how to have a no-fret senior year!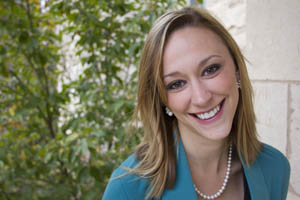 It's no surprise that thousands of students are competing for a limited number of spots in even the smallest, remote college. As the college admissions process begins, you want to make sure that you stand out on your application and allow yourself to shine through the words of your essays, the accomplishments on your resume, and the choice of your major. "One of the biggest things I look for is personality and spirit," explains Kacie. "I look for whether the student would be a good fit for our school."
Another important thing to keep into account is the importance of finishing your senior year with a high note.  As a high school senior myself, I can testify that "senioritis" is painfully tempting. However, colleges are looking at your grades not just through first semester, but second semester as well! Kacie adds:
"It's important to finish strong. Senioritis hurts you scholarship wise."
However, when choosing a school, Kacie recommends that you choose the one that YOU fit in at, "It's easy to buy into the state schools but they may not always be for you," says Kacie. "Look at several different schools, and see what one feels best for you,"
So put your stress balls away, and feel at ease knowing that with enough hard work, diligence, and preparation, your senior year will go smoother than JIF Peanut Butter!
Julia Schemmer