By Carissa Ihm, Mount Mary College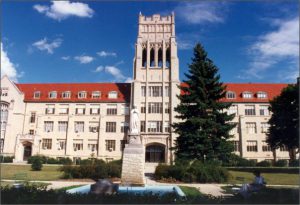 When I first came to Mount Mary College in Milwaukee, Wisconsin my first thought was, "This is my second home. This is me!"  So many successful women before me, including my stepmom, have experienced college life here. The atmosphere here was warm and inviting. I still wasn't sure exactly what an all-women's setting would be like since I attended a co-ed high school, but in that first week of class, my worries vanished.
Women's colleges across the country like Mount Mary College educate strong women's advocates who strive to improve the lives of the disadvantaged, women representatives who want to have a say in the country's future, and women leaders who pass on their wisdom and strength all over the world.
A National Survey of Student Engagement (NSSE) study showcases many ways an all-women's education benefits students. Research shows that graduates of women's colleges tend to be more successful in their careers, hold higher positions, are happier, and earn more money. Here are a few other ways a women's college can benefit you:
Academic benefits: NSSE's findings indicate students at women's colleges interact more frequently with faculty, suggesting that professors at women's colleges are more accessible and that students have more opportunities to talk with professors outside of class than students at co-ed institutions.
Social benefits: Studies show that attending an all women's college is beneficial socially in terms of building high self-esteem. Students attending an all women's college feel more accepted because they are surrounded by fellow female scholars whom they can relate to and understand.
More leadership opportunities: Female students take on more leadership roles in student organizations at women's colleges than at co-ed institutions. According to the NSEE study, they "… assume all the leadership roles on campus, form study groups composed only of women, and take charge in laboratory exercises and classroom discussion."
Higher impact on their communities: The NSSE study also says that women's college students experience greater gains in understanding themselves and others. They have the ability to analyze problems, and a desire to contribute to the welfare of their community. Women's colleges appear to have created a climate where women are encouraged to realize their potential and become involved in various facets of campus life.
There are over 45 women's colleges to choose from, and I encourage all women to look at this great, unique educational option!
About Carissa Ihm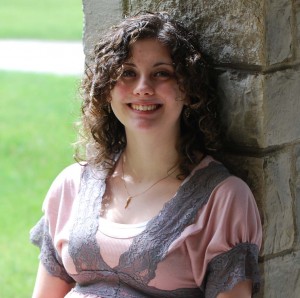 I am a senior at Mount Mary College, and I'm a double major in Secondary Education and English. My passion is to strive to improve the lives of my future students through my career (and optimism!), and to make my future classroom like a second home for my students. I also adore my family, especially my three sisters. I love reading and writing, and I hope to someday inspire others with my writing as I was inspired by some of my favorite books.

About Mount Mary:
:
Mount Mary College is a place where young women discover their talents, their strengths, and their career and personal interests. Mount Mary's strong academic reputation is built on nearly a century of preparing confident and successful women for fulfilling careers and for life. The College's dedicated and student-centered faculty bring real-world experience to the classroom and are energized by the success of their students.
Learn more:
Mount Mary MyMajors school page
|
Mount Mary Admissions Website
|
Get Matched Now!