Art is powerful. And those who create it are passionate. We talked to four successful artists from around the country to hear the scope of their work and their tips for finding your way in the art field. Here is what they had to say…
---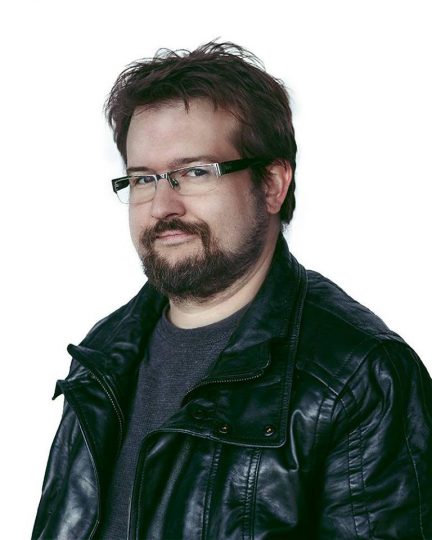 Patrick Rea
Education: BGA in Film Studies and Minor in Communications from University of Kansas
Job title/s and where you work: Writer, Director, Editor, Producer at "self-employed." Ha, ha!
Favorite art mediums: I am an indie filmmaker, so I just love making movies!
Current projects you are excited about? I am completing post-production on my latest feature film "Enclosure."
Most rewarding aspect of working in the art industry? Finally getting your film shown and hearing the reactions for the first time.
Best piece of advice for art students? Train yourself in different aspects of your art. I make a living by also working as an editor, writer, producer and, sometimes, graphic designer, in addition to being a director.
---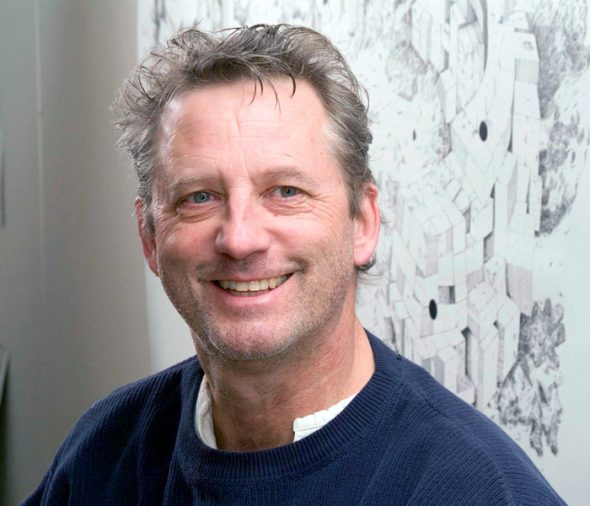 Hugh Jordan Merrill
Education: BFA from Maryland Institute College of Art and MFA from Yale University
Job title/s and where you work: Artist/Educator at the Kansas City Art Institute and Director of Chameleon Arts
Favorite art mediums: Printmaking, etching, drawing/watercolor and digital as well as social practice.
Current projects you are excited about?
Producing a book of drawings and poetry with Jeannette Powers and 39West Press
Publishing a book of critical writings on Printmaking: Preaching to the Choir with Adelia Ganson
Social practice: working on a number of anti-violence projects with Missourians for Alternatives to the Death Penalty
Working on Grump Meter and Language of Color with Lynn Kauffman
What is the most rewarding aspect of working in the art industry? Crossing boundaries, breaking down expectations and donating prints to The Nelson-Atkins Museum of Art for the past 35 years. Working with young people and crossing cultural borders in pursuit of creative agency.
Best piece of advice for art students?  The artworker is a trickster and uses all their skills to make a living. They are not narrowed by believing in supporting themselves through the gallery system. They move fluidly from low-brow art (T-shirts, parades, performances, creating art products for sale) and high-brow art establishments, working with curators, collectors, museums and galleries. They are self-defined, not defined by the opinions of their past art school faculty, other people's concepts of what art is and who it is for. They are engaged in social justice and they never wait to be discovered. They do.
---
Lynn Grayson
Education: BFA from Lyme Academy of Fine Arts
Job title/s and where you work: Owner of Lynngrayson.com and producer at Concrete Images /Durable Goods
Favorite art mediums: Oil paint, various drawing tools and pigments
Current projects you are excited about?
•    10 new large and small canvases for future solo show.
•    I opened a showroom in Downtown Las Angeles Arts District for artists and products
•    A not-for-profit helping kids create art in exchange for skateboards that's done in honor of a friend's love and passion.
Most rewarding aspect of working in the art industry? What rewards me is knowing and seeing how art truly is of the highest IQ. Creative ability can lead democracies and change the existing structure of society. Clearly, today's society could do with some art adjustment. All that I have accomplished through choosing this career path, it is the most rewarding knowing I did my best to help make a better world for all of us.
Best piece of advice for art students? Realize you have chosen a powerful career, not a failing one, and seek to help society by bringing your own strength, creativity and commitment to your degree.
Help society understand why art is powerful and how to use that power to be of healthy influence, not an empty influence.
Become well-rounded. Seek to share your degree training with others who work in other fields whose jobs and lives could benefit by what you have learned and have personally experienced in developing or understanding your own creative process. Seek to understand how art is considered to be the utmost highest IQ for its power to influence, create democracy or revolution, how it draws in and leads people to think and learn.
Learn how media and other artists or leaders are using their influence, understand what emphasis you place on display effects people and seek to create beauty, peace and balance.
Lastly, and this comes from decades of being in the art scene at the top of the creative world, magnetism, charisma and talent are powerful forms of energy. When you shine, many things will be attracted to what you bring by your creating. If you shine so bright, you will be offered success, great opportunities, many friends. You must truly watch out for those who offer disbelief, drugs, sex, corruption, doubt and a whole basket of things that will seek to bring you or your creative energy or visions down. None of that glitz is cool, it's done to keep artists or leaders from being powerful in their respective futures as they evolve.
---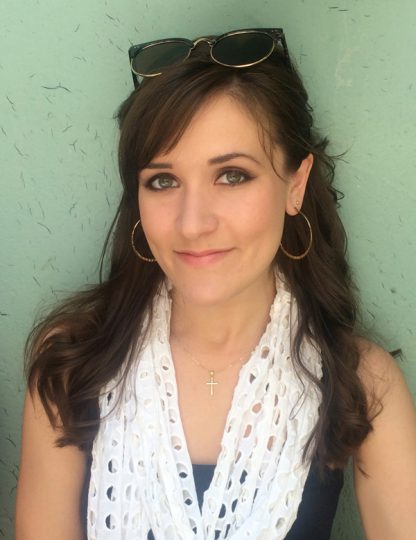 Bristie Joelle Smith
Education: BFA in Studio Art with a concentration in Painting and minor in Art History from Louisiana State University; Graduate of the Famous Artist Course in Fine Art; The New School at Parsons NYC summer intensive program in Interior Design
Job title/s and where you work: Working studio artist at Bristie Joelle Smith Fine Art (bristiejoellesmith.com); cake decorator and sales staff trainer at Nonna Randazzos Italian Bakery
Favorite art mediums: Oil paint and ceramics
Current projects you are excited about?  Every day, starting a new painting always inspires a level of excitement. But, I also recently purchased a pottery wheel and have been experimenting with various techniques and forms in ceramics.  Additionally, I am pursuing another degree in Interior Design which often incorporates my fine art training as well as more technical skills.
Most rewarding aspect of working in the art industry? Having someone else appreciate and value your art work is one of the most gratifying experiences as a painter.  To incite emotional reactions from my customers when they first see their commissioned paintings is just one of the many rewarding moments of the job.
Best piece of advice for art students?  Persistence is key.  Practicing every day and always maintaining a daily studio practice is vital to stay fresh in the art world.  Exploring various routes to expose your artwork is important for advertising purposes. And connecting on social media can also widen your media reach.