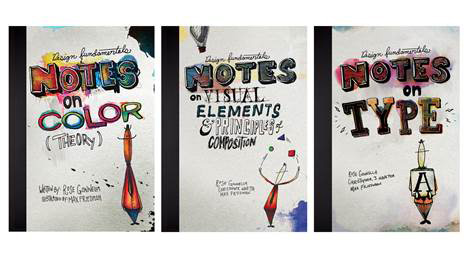 Few recent college graduates can say that they authored a textbook before they were out of the classroom. Droga5 Creative Director Max Friedman did just that, researching, conceptualizing, illustrating and designing a series of textbooks on design fundamentals while still enrolled as a student at Kean University's Robert Busch School of Design.
"I discovered design in high school, when my mother brought me in to speak with a graphic design professor at Kean University," said Friedman. "What was supposed to be a 15-minute conversation about the program turned into a two-hour discussion on the history and nature of art and design."
Years later that same professor, Robert Busch School of Design Executive Director Rose Gonella, would become Friedman's collegiate mentor and co-creator of a series of textbooks on the fundamentals of design. Friedman and Gonella began work on the Design Fundamentals series in October 2013. The two went went on to complete Design Fundamentals Visual Elements and Principles of Composition with Kean alumnus Christopher Navetta. The collaborators are now working on their third book for Pearson's Peach Pit division, Design Fundamentals Notes on Type.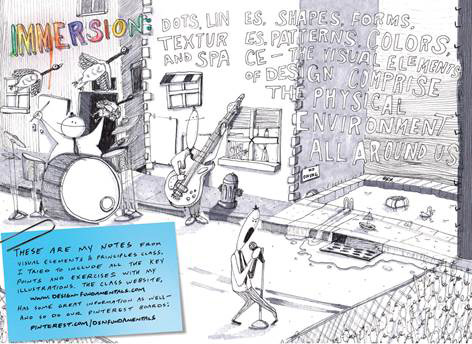 As an undergraduate, Friedman was able to work with a top Manhattan advertising agency, KBS+, designing projects for American Express and BMW. He also interned with the in-house design studio at Kean's Robert Busch School of Design, earning professional level awards for his designs. Friedman was named Kean's Student Researcher of the Year in 2015 for his innovative undergraduate work.
At Kean, young designers like Max learn to craft compelling visual narratives. Max strives to transport his audience, whether the destination is a coffee shop in Munich or the wonders of new, extra strength, dual-action Colgate toothpaste. Max received four job offers upon graduation and landed at one of top advertising agencies in Manhattan, Droga5. He is thrilled to be currently working on projects for Under Armour, belVita and Blizzard Entertainment.
"Design is a window through which we see and learn more about others and ourselves," said Friedman. "In 10 years I hope that I'll be in a position where the stories I create and tell will affect and change the entire world for the better."