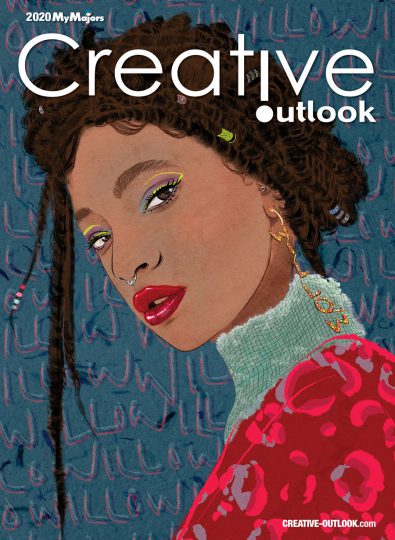 Get ready for your chance to win a $250 art scholarship and to have your art featured on the cover of the 2021 issue of Creative Outlook, to be published in November
The 2020 Creative Outlook Cover Contest opens this Thursday, April 1st. Submit up to five images and then share via social media outlets (Facebook, Twitter and Pinterest) for the popular vote. In September, our art panel will select the first and second place winners. The artwork that receives the greatest number of online votes will receive the Peer Choice Award. The first place winner will appear on the 2021 cover of Creative Outlook Magazine. All three winners will receive a $250 scholarship and appear inside the print and digital editions of Creative Outlook. Winners will also receive two copies of the 2021 magazine.
The 2021 Creative Outlook Cover Contest ends September 1st, 2021.
About Creative Outlook Magazine:
For over 25 years, Creative Outlook has helped visual and performing art students connect to the top accredited programs and schools throughout the country. A product of the MyMajors.com Network, Creative Outlook gives students the opportunity to find a major, find a college and find an arts-related career path. Creative Outlook is distributed annually in November and is available free upon request.