Where are we headed as a society and a planet? How can we continue to live well without using up resources, such as minerals, clean water and even open space? Can we live better and not destroy mankind's future?
If such questions get your juices flowing, there's a unique place to seek answers, where you can actually start building a new future: Western State Colorado University in Gunnison. A coordinated double major in Environment & Sustainability and Business Administration now brings together not just innovative ideas but the knowledge to make them happen in the real world.
"It's a very empowering education," explains Dr. Jonathan Coop, a Western Environment & Sustainability professor who has helped coordinate the programs. "There are many opportunities for people who have these dual skill sets."
Western's 100-year history as a student-centered, public, liberal-arts college has converged with the right people, in the right location – Colorado's amazing Gunnison Valley – to make such an education possible. More than 90 percent of Western instructors hold the highest degrees in their fields. Classes average just 17 students. You get to know your professors. And they get to know you, helping you not only craft an education that fits your needs, but also helping you explore your interests and set new goals.
All this happens in the heart of the Rocky Mountains, hours from big cities but amid a community with big ideas – that puts those concepts to work. One valley group has championed affordable, efficient straw-bale houses, making them work not only for the budget-minded builder but also in concert with building codes and the real estate market. Other groups champion community gardens and alternative energy. They've even partnered with Western to help the Coldharbour community put sustainable methods to work several miles east of Gunnison and the Western campus.
Such energy and investment underpin Western's newest graduate program, offering a master's degree in Environmental Management. Western's leaders know the new program's resources will also help undergraduates interested in making a difference.
John Pruitt arrived in Gunnison this past fall from Oklahoma City. As he was set to graduate from his inner-city charter school, he discovered a local group composting waste from landscaping and food to help sustain a nearby community garden. As he met new people, he met more – from the school's inner-city neighbors to the couple running the garden – and their friends – who were focused on helping city residents link with the land and feed their families. The experience helped him decide among colleges where he had been accepted to study business and entrepreneurship.
He chose Western. It's close to where his family vacationed, in a mountain environment he loves, offering the chance to learn not just business skills but also how to apply them in the Gunnison Valley, in ways that could help the world.
At Western, Pruitt joined the Organic Guild, learning to make salsa from surplus vegetables at the end of the growing season and now making cold frames for winter gardens. His first classes in Hospitality Management and Environment & Sustainability confirmed his choices.
"I learned what the law and communities require of business," he says, "but also how it's possible to have a triple bottom line: people, planet and profit."
Western senior Gabe Stephens has paired Economics with Environment & Sustainability to seek his future. Now in his 30s, he has seen a bit of the world, been in college, left and returned. His capstone project for the bachelor's degree he hopes to receive in May is to inventory and assess how far the Western campus has come with energy sustainability, and what else the university can do to meet its stated goals for 2020. He points to high-tech solar hot water and electricity systems on Kelley Hall, and a host of other projects that show potential but just aren't quite feasible – yet.
"In some cases, there are good ideas but no supplier available to help make them work," Stephens says, noting abandoned plans for a wood-chip-fired heating system. "Then you will have people on the potential supplier side say, 'If we only had the demand, we could …'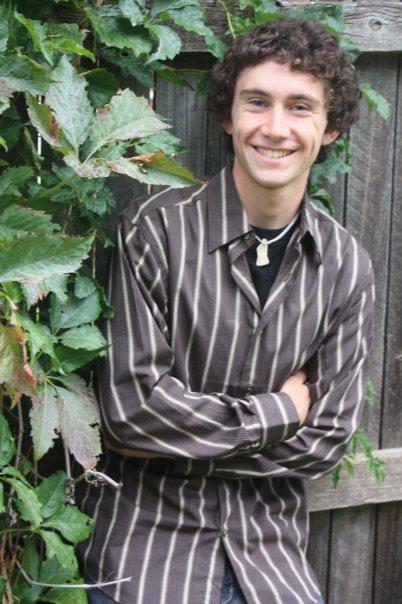 [blockquote source="Dan Woods"]"It's a trend in society that I'm very passionate about. I want to improve people's quality of life."[/blockquote]
"People have these great ideas and all the passions behind it. But the long run will show the true nature of the project."
He sees his future as a consultant, helping to put the suppliers and buyers together, to perform the due diligence required before a project progresses from ideas to planning. He wants to be the person who analyzes choices and opportunities so others can make them work. And those others, he explains, would have the communication and organizational skills that come from studying Business Administration.
Like Pruitt, Dan Woods wants to be one of the people who actually makes change happen. In his fourth year at Western, he plans on a fifth, since he has moved from his original track in Music to a coordinated double major in Business Administration and Environment & Sustainability. The Denver native says he's driven to bring sustainability to urban environments like his home, where it's difficult – and dangerous – to get around town without a car.
He cites Western's "incredible" facilities, such as the Borick Business Building, well-equipped labs, an amazing outdoor laboratory all around and a community that supports and benefits from sustainability efforts.
And he – like both Stephens and Pruitt – also notes that Western and the Gunnison Valley are just wonderful environments. A snowboarder, rafter and long-distance runner, he says, "All around, it's just a good place to be – and grow."