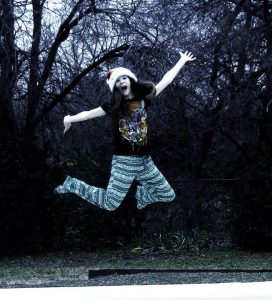 Christmas is a wonderful time of year
It's when everyone comes out for some holiday cheer!
So bring your family near,
And read what has been written here:
Some people would say I'm lucky, that I don't have to travel all over to see my relatives during Christmas break. Others might say I'm not so lucky, that pretty much ALL of my immediate family lives here. In the same state… Most in the same town. Typically, we rotate who's house we all go to for holidays. If we go to my uncle's for Easter, then we go to our house for Thanksgiving, and my grandma's for Christmas. Father's Day is always a tossup.  Mother's Day we usually go to El Fenix Fine Mexican Cuisine. This year, we piled into my uncle's house for Thanksgiving, so that means it's our house for Christmas.  Don't get me wrong, Christmas is my very favorite holiday, but there's just so much effort involved! Hustling through packed malls, wrestling a tree out of the attic, feverishly cooking a holiday feast for twelve, breaking your back trying to hang lights, searching for presents to give those hard-to-buy-for people, and of course, listening to Christmas music for thirty days straight. I've often asked myself, why is Christmas so crazy?? And of course, every year seems crazier than the one before. What do I mean by crazy, you ask? Oh I'm so glad you asked! 🙂
I'm going to eight parties over a three week period, four of which, are at my house, but the funny part? Three of those are within four days: Friday night, Saturday night, and Monday night. Why did I do that to myself? I HAVE NO IDEA. But you know what the best part of my Christmas break is going to be???!!! THE CAPITAL ONE BOWL!!
Thaaaaaaat's right, sports fans! Cody the Cougar was invited to perform in the Pre-Game Capital One Bowl Show!!! If you didn't read my previous blog on Cody, you might want to check that out so you know who I'm talking about 🙂 My entire cheerleading squad and myself are flying down to Orlando right after Christmas to spend four days at Disney World between rehearsals for this big event. We may even get to meet the top nationally ranked mascots!!!! We are all super excited to start learning our routines and have already started mapping out the Disney rides and attractions we want to see. My main goal: Eating at as many restaurants at Epcot as I can! I'll make sure to post a report of our exciting adventures when we get back, but until then, I hope y'all have a lovely week and a wonderful break off school. FIFTEEN DAYS TIL CHRISTMAS!!!!
Merry Christmas,
Rachel Ellington