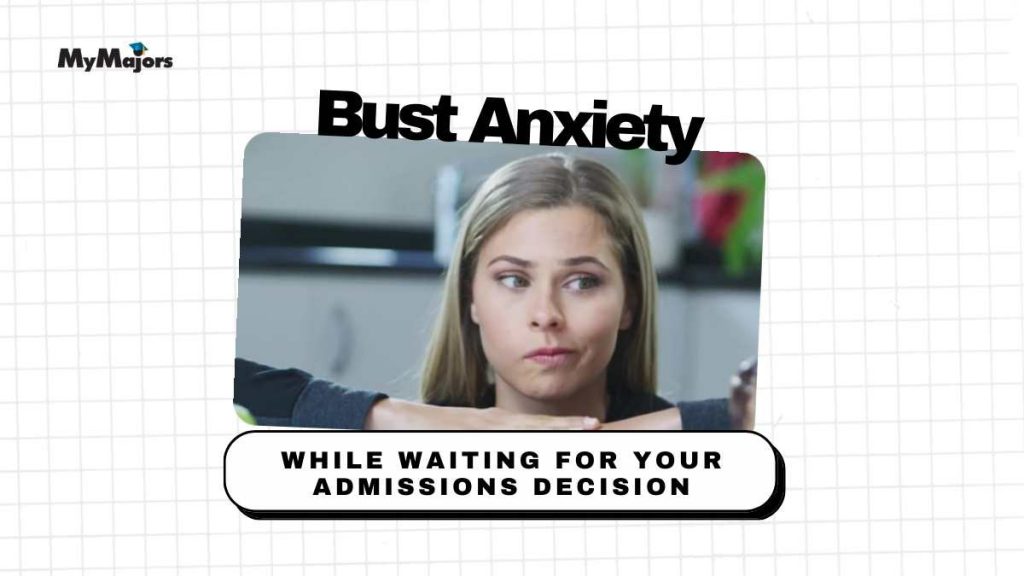 We're in the season of college admissions decisions. Waiting for those decisions from your top college picks can be stressful.
What should you do with your time between the moment you hit submit and when your decision arrives?
Here are some tips that will help you maximize your time and ward off anxious waiting.
Check Your Application Status and Let It Be
Check in with the Admissions Office to ensure that they've received all required paperwork. In most cases, you can do this online. Once you know they have everything, let it be. Pestering the Admissions team will not help your chances of getting an acceptance letter and obsessively checking your status won't ease your nerves. It'll keep you on edge.
Spend Time With Friends and Family
Especially if you are planning on going away for college, your time spent with the friends and family you grew up around will be limited once school starts. Soak up every moment of joy and connection that you can right now. Go out with friends. Plan a game night with your family. You'll be glad you did.
Keep your grades up. Stay involved in activities. Volunteer. Keep working if you've got a job. Finishing strong will help keep your mind off the admission decision and you'll be proud later.
Line Up Your Financial Aid
First things first: Fill out the FAFSA. This is what determines your qualifications for federal grants, work-study and loans. Colleges and some scholarships also use FAFSA data. Once the FAFSA is completed, start hunting for scholarships. Schools have scholarships exclusively for their students. You can also find scholarships offered by organizations for specific majors and many other qualifications. Check college websites and the Department of Labor's scholarship search tool. Having a solid plan to pay for college will make that acceptance letter sweeter.
It might be tempting to commit your final summer before college to play. But, consider even a very part-time job for the summer. You'll be grateful to have some extra spending money once school starts.