Guest Entry By: Danielle Maples
As a college student you're constantly seeking out ways to save money. You check deals, clip coupons, and take advantage of free samples whenever possible; right? Yet, there are additional ways to save money that you probably haven't considered. Read on for several exciting tips financially savvy college students implement to save money.
Enter Contests (On & Off Campus)
Entering contests is a great way to earn extra money between classes. You can enter daily sweepstakes online, participate by completing surveys, and enter classroom writing into professional competitions, such as the RewardIt blogger contest.
Additionally, college students have the unique opportunity to enter contents around their campus. Check billboards and college newspapers for offerings, and be aware that each major might offer specific contents for its upper-classmen. For example, at Utah Valley University in Orem, UT the Communications Department offers a newspaper-writing contest each semester that awards a full semester grant.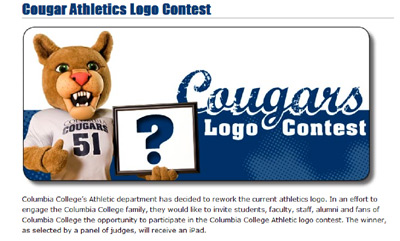 Image Via Columbia Cougars
Snag Free Online Offers
If you see a new product available at the store, chances are it's available as a sample somewhere. There are websites you can sign up with to learn about great new samples that are becoming available on the market so that you can try a product before buying it.
Why not put your savvy social media skills to use? College students who sign up with Klout are frequently offered free samples, depending upon their online presence rating. For students who are addicted to Facebook and Twitter, this is a huge win.

Image Via Flickr by Slgckgc
Utilize Budget Apps Like an Algebra Calculator
Being a financially savvy student, you probably already follow a very strict budget. But you can always improve your budget, and how you track it, by using budget apps on your smartphone or tablet. Pageonce allows you to see all of your bank account, bill, credit card, loan, and other accounts all in one place. For students who visit Starbucks a few times a week, this sort of app will illustrate with pie charts how much of your monthly budget is wasted on lattes! And don't forget to do it all using affordable cell phone plans.


Image Via Flickr by Rhodes
Socialize Like an Extreme Couponing King
What could be cooler than showing up to Physics 101 looking like a rockabilly diva? Shopping yard sales allows students to score excellent, unique items at rock-bottom prices. Also, yard sales train college students on the fine art of price haggling; a skill useful for the rest of your life. Yard Sale Search allows you to find sales one to 20 miles away in any U.S. city.

Image Via Flickr by Usedtobelost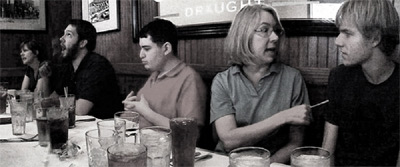 Image Via Flickr by Kevin Dooley
Get Everything Cheaper Than Your Friends Do
Few things feel better than the schadenfreude experienced when a friend admits he or she paid twice as much for your smartphone or kicks. Using apps like RedLaser, college students can quickly scan barcodes and learn which nearby stores are selling an item for less. Why pay top dollar for an iPhone when you can get it cheaper two miles down the road?

Image Via Flickr by David Berkowitz
These tips can be added to your financial toolbox to help with your budget and save you money on a daily basis. Use them in conjunction with the steps you're already taking to save money, and you'll be a financially savvy student who rocks the freshest looks for less cash than anyone else.
About Danielle Maples
:
Danielle is a graduate of the University of California, Los Angeles. Expert from UCLA's Facebook page: "For nearly a century, UCLA has been home to dreamers and game changers. People come to these sun-drenched grounds not to be famous or to win awards but to be great. They become innovators and influencers, groundbreakers and nation builders that move the hearts and minds of the world." The one thing my fellow students and I couldn't live without at UCLA was our
affordable cell phone plans
.