Logistics Major Description #MajorMonday
Logistics Major prepares individuals to manage and coordinate all logistical functions in an enterprise, ranging from acquisitions to receiving and handling, through internal allocation of resources to operations units, to the handling and delivery of output. Includes instruction in acquisitions and purchasing, inventory control, storage and handling, just-in-time manufacturing, logistics planning, shipping and delivery management, transportation, quality control, resource estimation and allocation, and budgeting.
Is Logistics right for you? Take the free College Major Quiz – Start Now
What kind of students major in Logistics?
Students in logistics study a variety of management courses, including those that focus on supply chain management. They should be interested in management generally and should have an aptitude for computer usage, since many course require computer expertise.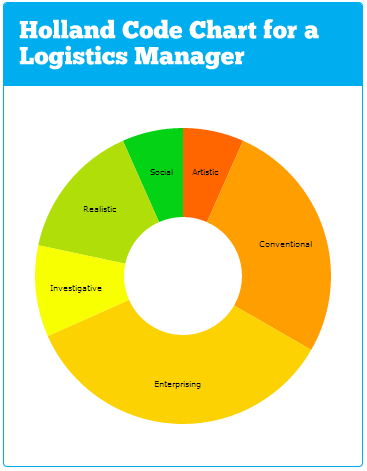 Colleges offering a program in Logistics:
There are over 193 colleges and universities that offer an Logistics Major in the United States.  Search for your college here






Bachelor's Degree or Master's Degree usually needed for this career to be successful.
What courses do most students take in college?
The required and elective courses you would take for Logistics majors vary considerably among institutions. Courses are listed here that are illustrative of the breadth of topics you are likely to experience were you to major in this field.
International Logistics
Logistics Analysis
Logistics Systems in Service Industries
Management of Logistics Supply Chains
Strategic Sourcing and Supply Management
Supply Chain Management
Transport Economics and Policy
Transport Systems
Urban Transportation
Warehousing and Terminal Management
Related Majors to Logistics?
What are your future career options as a Logistics Major?
Remember your intended major does not always equal a clear career.  Using your education in Logistics can lead to a diverse listing of career fields.
What does a Logistics Major do in their day to day career?
Analyze the financial impact of proposed logistics changes, such as routing, shipping modes, product volumes or mixes, or carriers.
Collaborate with other departments to integrate logistics with business systems or processes, such as customer sales, order management, accounting, or shipping.
Create policies or procedures for logistics activities.
Direct inbound or outbound logistics operations, such as transportation or warehouse activities, safety performance, or logistics quality management.
Establish or monitor specific supply chain-based performance measurement systems.
Implement specific customer requirements, such as internal reporting or customized transportation metrics.
Maintain metrics, reports, process documentation, customer service logs, or training or safety records.
Negotiate with suppliers or customers to improve supply chain efficiency or sustainability.
Plan or implement improvements to internal or external logistics systems or processes.
Recommend purchase of new or improved technology, such as automated systems.
What work activities are required of most Logistics Majors?
| Importance | Activities |
| --- | --- |
|   | Getting Information – Observing, receiving, and otherwise obtaining information from all relevant sources. |
|   | Making Decisions and Solving Problems – Analyzing information and evaluating results to choose the best solution and solve problems. |
|   | Communicating with Supervisors, Peers, or Subordinates – Providing information to supervisors, co-workers, and subordinates by telephone, in written form, e-mail, or in person. |
|   | Interacting With Computers – Using computers and computer systems (including hardware and software) to program, write software, set up functions, enter data, or process information. |
|   | Establishing and Maintaining Interpersonal Relationships – Developing constructive and cooperative working relationships with others, and maintaining them over time. |
Required skills for most Logistics Majors:
| Importance | Skills |
| --- | --- |
|   | Time Management – Managing one's own time and the time of others. |
|   | Reading Comprehension – Understanding written sentences and paragraphs in work related documents. |
|   | Active Listening – Giving full attention to what other people are saying, taking time to understand the points being made, asking questions as appropriate, and not interrupting at inappropriate times. |
|   | Critical Thinking – Using logic and reasoning to identify the strengths and weaknesses of alternative solutions, conclusions or approaches to problems. |
|   | Complex Problem Solving – Identifying complex problems and reviewing related information to develop and evaluate options and implement solutions. |
Required knowledge for most Logistics Majors:
| Importance | Knowledge |
| --- | --- |
|   | Transportation – Knowledge of principles and methods for moving people or goods by air, rail, sea, or road, including the relative costs and benefits. |
|   | Administration and Management – Knowledge of business and management principles involved in strategic planning, resource allocation, human resources modeling, leadership technique, production methods, and coordination of people and resources. |
|   | English Language – Knowledge of the structure and content of the English language including the meaning and spelling of words, rules of composition, and grammar. |
|   | Production and Processing – Knowledge of raw materials, production processes, quality control, costs, and other techniques for maximizing the effective manufacture and distribution of goods. |
|   | Customer and Personal Service – Knowledge of principles and processes for providing customer and personal services. This includes customer needs assessment, meeting quality standards for services, and evaluation of customer satisfaction. |
Work styles for Logistics Majors:
| Importance | Styles |
| --- | --- |
|   | Dependability – Job requires being reliable, responsible, and dependable, and fulfilling obligations. |
|   | Integrity – Job requires being honest and ethical. |
|   | Analytical Thinking – Job requires analyzing information and using logic to address work-related issues and problems. |
|   | Initiative – Job requires a willingness to take on responsibilities and challenges. |
|   | Cooperation – Job requires being pleasant with others on the job and displaying a good-natured, cooperative attitude. |
There are many professional associations to further your career based as a Logistics Major:
Great video to learn about what is logistics, and how important it is to our everyday lives:

For more details about Logistics visit:
Bureau of Labor Statistics, U.S. Department of Labor, Occupational Outlook Handbook, 2014-15 Edition, Logisticians,
on the Internet at http://www.bls.gov/ooh/business-and-financial/logisticians.htm (visited June 16, 2014).
Do you have any tips for students looking to become a Logistics Major?  Comment below for advice.