Kayla Snyder – 2014 MyMajors Intern
Welcome our new class of 2014 Interns to MyMajors.
Kayla is a Senior at Berlin High School: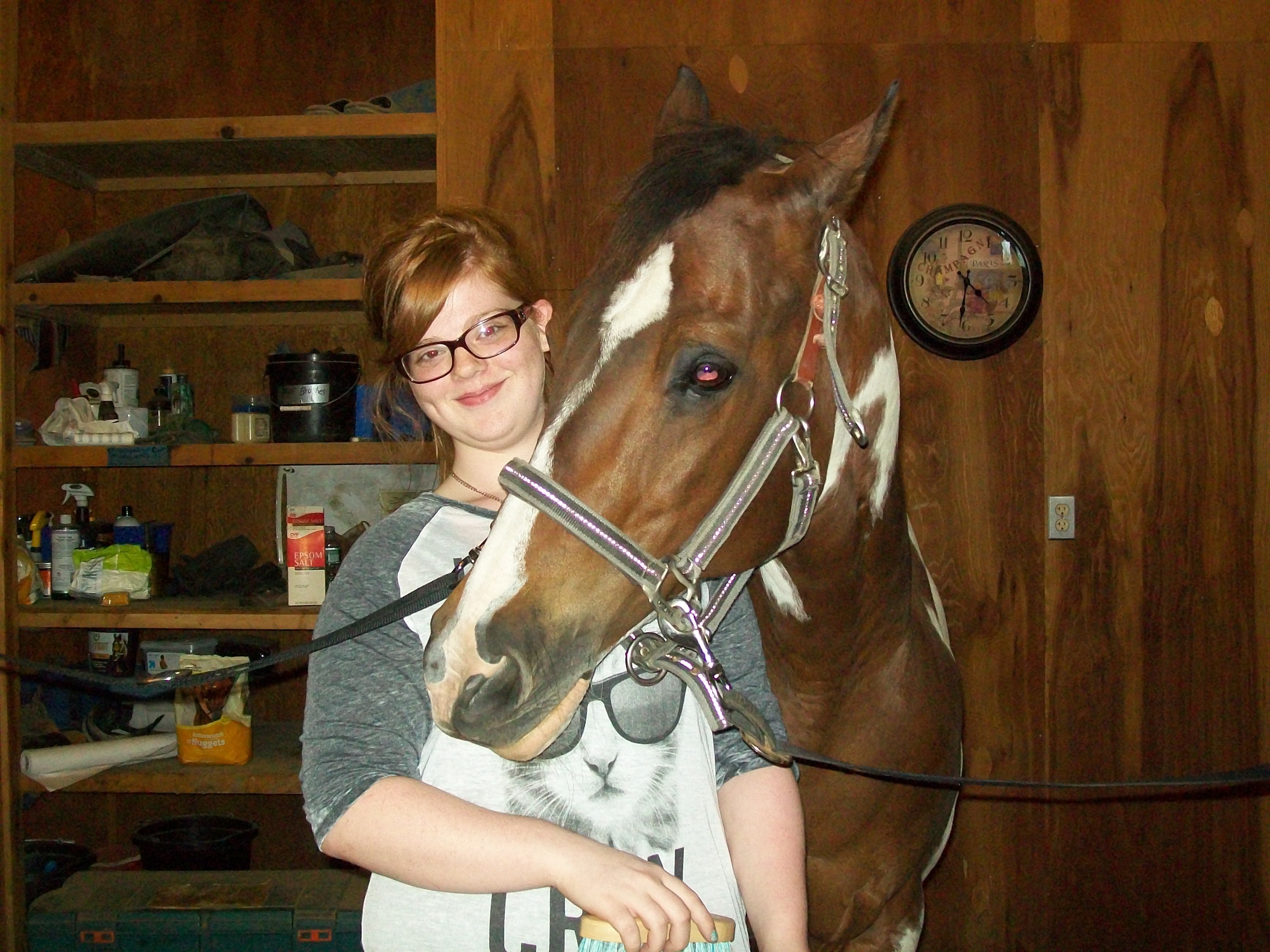 Name:
Kayla Snyder
Activities/Work/Extracurricular/Sports:
Horseback riding, swimming, drawing, writing
Intended Major:
Equestrian
College Options:
University of Findlay, Lake Erie College, William Woods University, Johnson and Wales, Becker
Dream Job:
Something to do with the things that I love that will allow me to travel the world
Favorite Holiday:
Halloween
Favorite Food:
It's a toss up between Spaghetti and chocolate
If you could take one item on an island by yourself, what would it be?:
A phone to call for help
Super Power:
The ability to fill things up
A little more about Kayla…
"Whatever you do, don't get satisfied with yourself."
That's a quote that's been inspiring me for quite some time now. I've been looking at colleges for the past few months and panicking over the fact that other than what classes I take at school I haven't exactly done anything to make me stand out to those I'm interested in. I've been afraid and discouraged at the thought that I might not stand a chance when compared to all the other applicants I'll be up against when I apply. But that quote? It's made me try to push away the negatives and focus on what I can do now to try and make me stand out. I've already signed up for a AP class and have filled my schedule to the brim despite the fact that it's going to be my senior year and many people think that that's when it's a good idea to rest. I'm planning on getting a job sometime soon and I'm going to try and get my grades up a little more while I take some riding courses (my intended major is equestrian studies).
I'm going to do the best I can with the time I've got and I won't let myself get satisfied. I'm going to try and take on as much as I can because that's all we can really do. And eventually, I think it'll pay off. Don't you?
See all posts from Kayla.