I live for a challenge and this one is the greatest!
Blog finalist Madalyn from Hawaii gives you her tips about college planning.
————————————————————————————————————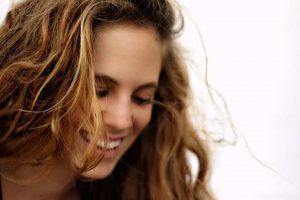 I considered my senior year to start the day summer did. I had an amazing summer internship at the John A. Burns School of Medicine working in the Biosciences building on cancer research. The great thing about internships is that they really allow you to get a feel for what you really want. I have made the decision that I do NOT want to go into medicine or cancer research, but I still learned valuable lessons! So as school starts in one day, I begin my second year of IB and the hardest year of my life, but guess what, I'M SO EXITED! I live for a challenge and this is one of the greatest. My senior WILL be amazing, rigorous, challenging and above all, memorable. Can't wait to share it with all of you!
So here are a few tips I have about college planning, I take all these things into consideration when I'm researching for college!
Have at it
Figure out where you would want to live for 4 years or more…if you don't like freezing your butt off in the winter and dying from a heat stroke in the summer…take those things into consideration, no matter how good the college is.
Undergrad opportunities! Especially for all you science nerds out there, going to a college that supports undergrad research is really important. It helps you get your feet wet, and see if its really what you want to do, or you get a head start on lets say, co-authoring a paper!
Apply for as many scholarships as possible! College can be really expensive, especially for those of us who don't have a money tree swaying in our back yard, but scholarships are there for that reason!! There's even ones for being TALL…you heard me, you can get a scholarship…for being TALL. This just goes to show that there is something for everyone! So don't let any of these opportunities pass up! Talk to you're college counselor or check out your school website!
DO NOT GET SENIORITIS. I think one of the worst mistakes I have seen my fellow graduates is getting this contagious diseases. Colleges do look at your whole senior year, and yes that means the last two semesters even AFTER you got accepted to your college.
Start fresh! Yes, I know ladies and even you gents, you guys have been best friends for like ever, but do NOT plan where you're going to college around a friend or a "significant other".  This is the time for you to go exploring! Find out who you really are, discover new things and meet new people! There will always be high school reunions, and who knows you and your high school sweetheart may fall in love again, and end up with 22 kids (please know this movie reference, it will make your life great
————————————————————————————————————
Name: Madalyn
Current School Attending: Henry J. Kaiser High School
Anticipated College Major: Environmental Science, Informational Technology
Hometown: Kaimuki
State: Hawaii
About Madalyn : To call myself a nerd would be the understatement of the century! I think the worst word in the English language is average…and my favorite Spanish word is Gordita!! Basically, I want to change the world, in everything I do, I want to make a positive difference in my life and others. Oh and my favorite color is blue! I love every darn shade of it